ILLINOIS ACTION FOR CHILDREN IS BUILDING STRONG FAMILIES AND POWERFUL COMMUNITIES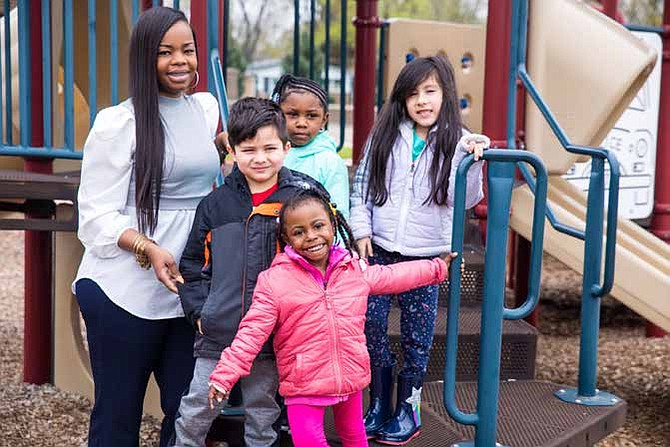 ---
 ILLINOIS ACTION FOR CHILDREN IS BUILDING STRONG
FAMILIES AND POWERFUL COMMUNITIES

BY TIA CAROL JONES

Illinois Action for Children began in 1969 with the mission to create opportunities for young children to reach their full potential, educationally and personally.

Fifty-three years in, it continues to enable young children from diverse economic, social and cultural backgrounds to thrive. It does this by helping parents and families find affordable, quality childcare and partnering with childcare providers and caregivers to deliver quality childcare.

"We're helping to sustain the household, invest in communities
and contribute to the economy," said April Janney, CEO of Illinois
Action for Children.

Illinois Action for Children has on-the-ground experience serving
children and families statewide, partnering with more than 36,000
childcare providers and educators and supports more than 9,000
parents and families each month to find childcare.

Illinois Action for Children is 1 of 16 childcare resource and referrals that serves Illinois, which means they partner with the Illinois Department of Human Services to administer the Child Care Assistance Program. Through that program, Illinois Action for Children supports families with childcare funding and supports providers who serve children who qualify for the program.

Illinois Action for Children has four Early Learning Program in the South Suburbs: 202 S. Halsted, in Chicago Heights; 1055 Berkeley Ave., in Ford Heights; 16515 S. Park Ave., in Harvey/South Holland; and 721 Engle St., in Dolton. Those sites cater to about 269
families in the South Suburbs.

Children come to those early learning programs and Illinois Action for Children prepares them for kindergarten. Children start as young as birth and go to age 4. The focus on servicing this age group comes
from research that shows the first five years of life are important for healthy brain development.

The majority of families that Illinois Action for Children services are single parent households that qualify for other benefits, which
include Women Infant Children program, Temporary Assistance
for Needy Families or Supplemental Nutrition Assistance Program.
In addition to the four directly operated sites, Illinois Action for
Children also partners in the West and South Suburbs with 23 other
early learning programs. With the direct and partner sites, Illinois
Action for Children provides services that include home visits,
screenings for children and daily development.

"We believe it does take a village and we can't do everything
on our own, so it's key for us with those other 19 partner sites. They're running their own site, we'll staff them with a Professional Education License (PEL) teacher that we can pay the salaries they
won't be able to do themselves," Janney said.

Illinois Action for Children is currently looking for teachers, teacher aides, cooks and maintenance people. To apply, those interested can go to the Illinois Action for Children website.

For more information about Illinois Action for
Children, visit actforchildren.org, or call 312-823-1100.
---