Chicago Integrated Health takes a holistic approach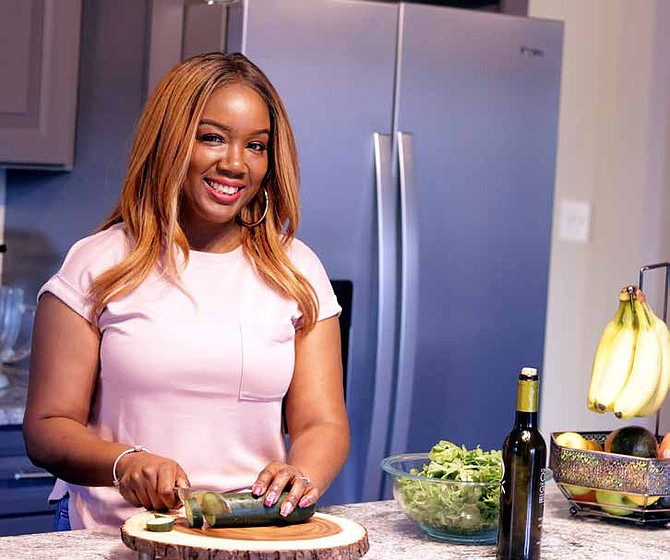 ---
 Chicago Integrated Health takes a holistic approach


Iris Patterson founded Chicago Integrated Health because of the growing epidemic of Heart Disease and Diabetes in the Black community. Personally, Patterson had family members who had been diagnosed with Diabetes, and she wanted to make a difference.

Chicago Integrated Health is a lifestyle management practice that was launched in January of 2020. Included in the practice are mental health therapy, nutrition, fitness and massage therapy. The goal is to combat lifestyle diseases with a holistic approach.

"We work hard to bring a shift to fight against lifestyle diseases like Diabetes, Heart Disease and Cancers and Hypertension. All of that can be a snowball effect and cause more chronic disease," Patterson said. Nutrition, health and wellness are important to Patterson because they saved her life. She was diagnosed with bipolar depression a few years ago.

Patterson is not against medication, she believes it is necessary to treat people. In her case, she was able to take a more holistic approach, which included focusing on eating to heal, fitness and stress management. Those components, along with God, helped save Patterson's life. They trigger the brain in a positive way.

The motto of Chicago Integrated Health is: Finding your happy place in health. It is a safe space where people can come in, after they've talked to their physician about coming in. People can share their diagnosis with Patterson, she will read their labs. From there, a care team will be created, which includes a certified nutritionist, a licensed mental health therapist, there will be exercises and people can include in-home massage therapy. The care teams grows with the clients.

Clients have learned coping mechanisms and breathing, and how to eat properly to ward off disease and infection. "Disease and overeating and all of that is deeply connected and rooted, sometimes, within the environment we live in and our behaviors," Patterson said.

Patterson believes some people with lifestyle disease can have a different outcome if they learn how to handle stress, learn new tools and new ways to deal with trauma and how to eat to heal. It can give people a better way of dealing with their futures and eating to heal helps people fight disease. The psychotherapist can help people deal with the trauma of the past.

Patterson suggests people create a wellness routine for themselves. At Chicago Integrated Health, the team creates a lifestyle management plan that is catered to the patients' needs. A care plan can include ensuring people get 30 minutes of exercise, it builds endorphins and reduces the risk of heart disease.

"Put you first … You don't have to work forever, we're not robots. We have to put us first. That's what the lifestyle management plan requires," Patterson said. Patterson added, "If you are in the middle of a fight, you can reverse this thing, it's possible." Medications are necessary, but the goal is not to stay on them for a long period of time. The goal is, with a holistic approach, to have a reduction in medications that a person takes.

For more information about Chicago Integrated Health, visit www.integratedhealthchicago.com, email hello@integratedhealthchicago.com, or call 773-234-7775.
---