RODERICK DREW TALKS ABOUT ILLINOIS TOLLWAY, DIVERSITY AND EQUITABLE TRANSIT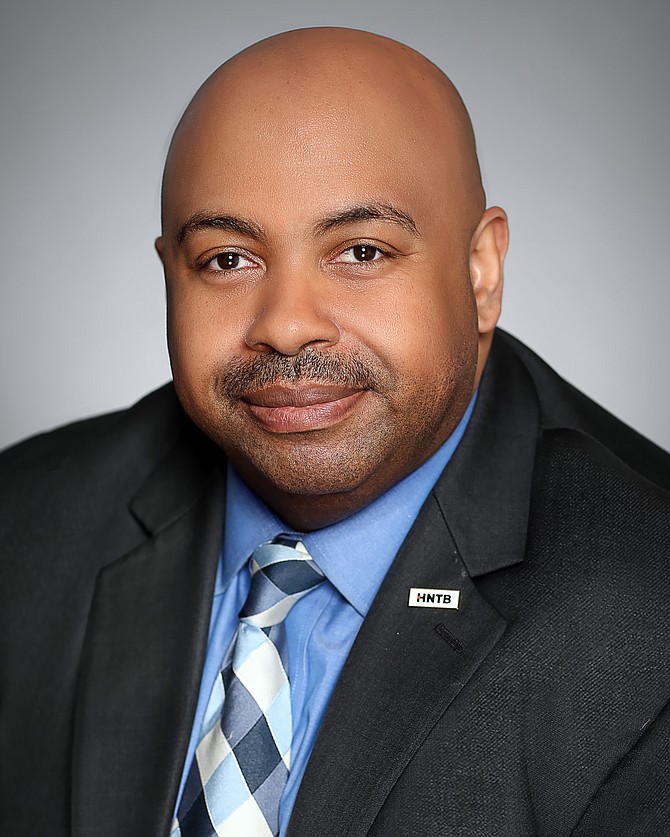 ---
 Roderick Drew talks about Illinois Tollway, Diversity and Equitable Transit

By Tia Carol Jones
Roderick Drew is the Associate Vice President at HNTB. For the last nine years, Drew has been working with HNTB on their program management team and working with the Illinois Tollway.

HNTB is a more than 100-year-old infrastructure solutions firm, headquartered in Kansas City, Mo., but it has a presence in Chicago and in Illinois. HNTB is the program manager for the Illinois Tollway.

Move Illinois is the Illinois Tollway's 15-year, $14 billion capital program. The goal of Move Illinois is to improve mobility, relieve congestion, reduce pollution, while creating as many as 120,000 jobs.

According to the Illinois Tollway website, Move Illinois will address the remaining needs of the existing Tollway system; rebuild and widen the Jane Addams Memorial Tollway (I-90) as a state-of-the-art 21st century corridor; construct a new interchange to connect the Tri-State Tollway (I-294) to I-57; build a new, all-electronic Elgin O'Hare Western Access; and fund planning studies for other emerging projects.

Drew works with the Illinois Tollway's Department of Diversity and Strategic Development. That department administers the Disadvantaged Business Enterprise Program. It seeks to level the playing field, address disparities and attempt to provide new contracting opportunities for disadvantaged businesses and employment opportunities for people.

"That DBE program exists because we know there are proven historical disparities on the basis of race or gender in access to prime and subprime contracting opportunities at the Tollway, and in the Chicago-Northern Illinois region," Drew said.

The Illinois Tollway has a Small Business Initiative that identifies select construction contracts, with values of $5 million or less, that only registered small businesses can work on. The Illinois Tollway establishes diversity goals on those contracts to ensure disadvantaged businesses can participate. There also is a partnering for a growth program that brings small firms and established firms together and provides business coaching and mentoring small business needs to take them to the next level.

The Illinois Tollway also has workforce development programs that will help provide pre apprenticeship training and support services, so people who are interested in the construction industry, including skilled labor, can study, take the test, and get sponsored into a union where they can begin a career.

Drew believes that Diversity and Equity is important. The Illinois Tollway is laser-focused on ensuring the companies and the people who are helping them work on their capital program reflect the diversity of the communities they serve. With around $50 billion in transit projects slated for Chicago in the next 10-15 years, it is imperative to ensure that diverse businesses can participate at all levels and in meaningful roles, and there is skilled labor to help deliver those projects.

"In Chicago, we know the negative impact Urban Planning can have on Communities of Color. It cuts you off from the rest of the city, it prevents you from equal access to amenities like the Lakefront, people have been relocated for road projects without concern to how it impacts communities. We want to prevent all that. We want to be a regional partner," Drew said, adding that HNTB wants to provide equitable access to residents in a way that looks toward the future.

For more information about HNTB, visit www.hntb.com.
---