Forty local organizations awarded Chicago's Cultural Treasures Grant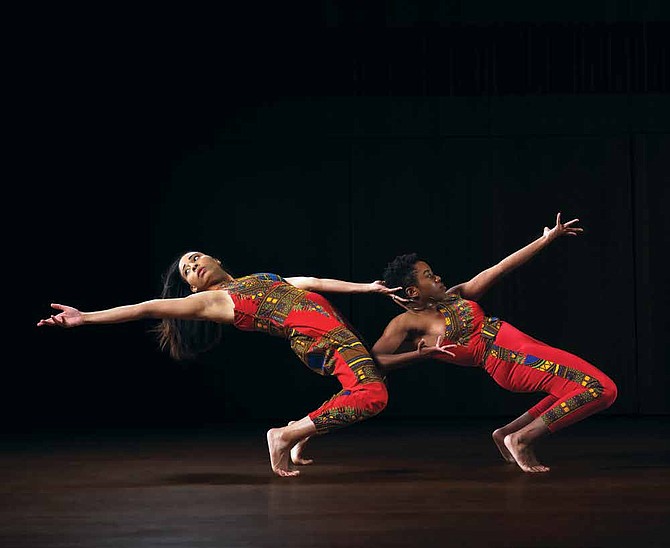 ---
Forty local organizations awarded Chicago's Cultural Treasures Grant
By Tia Carol Jones
The Red Clay Dance Company has been a cultural institution for 14 years. Vershawn Sanders-Ward is the Artistic Director and CEO of the Red Clay Dance Company. She was very excited when she heard about Chicago's Cultural Treasures, because she heard about the National grant that the Ford Foundation launched from her mentor at the Ballet Hispanico.

The Red Clay Dance Company is one of 40 cultural institutions in city to receive the Chicago's Cultural Treasures grant. The 40 arts and cultural organizations, which ranged from dance companies to museums and theater companies, received a portion of $14.6 million for the four-year initiative that has a goal of supporting Black Indigenous People of Color-identified arts and cultural organizations in Chicago.

Chicago's Cultural Treasures, which is powered by IFF, was launched at the end of 2020. Since then, 40 organizations have received ranging from $350,000 to $500,000. The grant amount was determined by the size of the organization's budget, with organizations that had smaller budgets receiving more funding.

IFF is a Community Development Financial Institution (CDFI), that lends, develops and consults organizations throughout the Midwest. According to IFF's website, from 1988 to 2021, IFF has made more than $1.3 billion in loans, leveraging $4 billion in community investments.

On Thursday, Nov. 10th, there was a celebration for the grant recipients at Zhou B. Art Center, located at 1029 W. 35th St.
Victoria Lakes-Battle, the Executive Director of Chicago Metro Region at IFF, said Chicago's Cultural Treasures is about elevating and supporting people, places and things that might have been unseen can now be seen in a way that is respectful, dignified and honors the contribution of those entities.

"It's about celebrating you and your incredible contributions to the legacy of art and culture, unique to the city of Chicago," Lakes-Battle said. "In true Chicago fashion, the funding community stepped up, showed up and showed out."

IFF was able to raise around $24.7 million In support for Chicago's Cultural Treasures. Funders included the Ford Foundation, the John D. and Catherine T. MacArthur Foundation, The Joyce Foundation, the Cobra Foundation, the Terra Foundation for American Art, Builders Initiative, the Walder Foundation and MacKenzie Scott.

Crystal Coats, Director of Programming for IFF, was integral in building the Chicago's Cultural Treasures work and designed the program around the needs of the grantees.

"These 40 arts and cultural organizations we celebrate today are not just entertainment venues, they're not just a place to go to have a good time, they do that, too. But for people of color throughout the Chicagoland landscape, they offer a storehouse for their ideas. It's a place where you go to reconnect with your soul," Coats said, adding the places are a cultural safety net, where social events, education, employment, advocacy, health and wellness happen.

Black Indigenous People of Color led organizations received less funding than their white-led counterparts. In 2020, there was a push to make funding BIPOC-led organizations more equitable. Chicago's Cultural Treasurers was one of those initiatives that sought to provide much needed funds to these cultural institutions, some of which were in jeopardy of closing without a substantial amount of funds.

"Chicago Cultural Treasures seeks to support BIPOC-led and serving arts and cultural organizations, first to stabilize, through large scale grants," Coats said.

The goal is to sustain these arts and cultural organizations so they can be around well into the future. To stabilize and sustain the grantee organizations, IFF is providing technical assistance programming – fundraising and board development, marketing and communication, financial management support and real estate support -- that will run through the next two years. Coats is excited to see what the grant recipients are going to do with the support they have received.

"These organizations and Chi Treasures as a whole are really meant to acknowledge the work cultural organizations do, in a city like Chicago, and how they add to the landscape," Coats said.
Sanders-Ward said the funding that the Red Clay Dance Company received would be used for generating operating costs.  The Red Clay Dance Company opened a facility located at 808 E. 63rd St. and has hired new staff. The funds have also enabled them to equitably pay their artists.

While people have been slowly coming back to performances, it still is not at the rate that it was before the pandemic.

"That operating money was vital to us being able to grow into this new space that we have, to bring on the staffing and grow our capacity, but also to ensure that we can continue to support our programs until hopefully some of that revenue starts to return, but it hasn't returned yet.  It came at a very pivotal time," Sanders-Ward said, adding that an award like Chicago's Cultural Treasures brings to visibility to the Red Clay Dance Company. "It also felt really good that our work is visible to the city."

For more information about IFF, visit www.iff.org. For a full list of grantees and more information about Chicago's Cultural Treasures, visit
---