ILLINOIS FARM BUREAU AND ILLINOIS PRESS FOUNDATION AWARD GRANTS TO 16 HIGH SCHOOL JOURNALISM PROGRAMS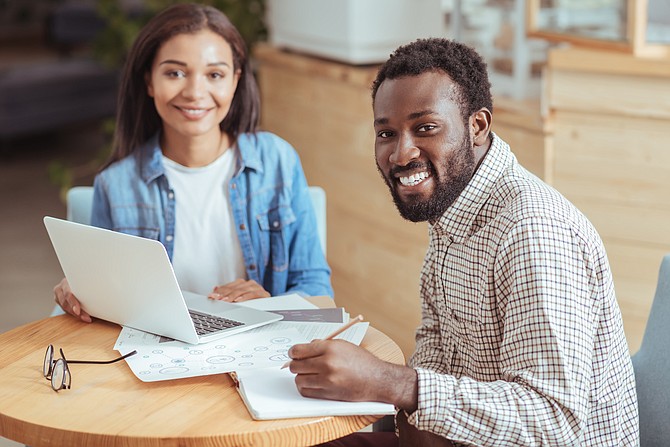 ---
 Illinois Farm Bureau and Illinois Press Foundation award grants to 16 high school journalism programs
By JEFF ROGERS
Illinois Press Foundation director
Illinois Farm Bureau and the Illinois Press Foundation today announce the awarding of grants to 16 high school journalism efforts throughout the state. The awards are part of the Illinois High School Journalism Grants Program offered by the Illinois Press Foundation and financially sponsored this year by Illinois Farm Bureau.
More than $21,000 total in grants will be distributed to the schools in the fall to pay for laptops, cameras, podcasting stations and more. The Illinois Press Foundation Board of Directors' Education Committee approved the grant recipients.
"We're really looking forward to visiting each of these schools in the fall when we present the grant checks," said Jeff Rogers, director of the Illinois Press Foundation. "It's so invigorating to see students engaged in journalism and excited about learning the foundational elements of the craft.
"This year's group of grant recipients is especially interesting because not only is there a variety in the regions where the schools are located, but there's a diversity in the forms of journalism being practiced. Student newspapers. Agriculture programs. Multimedia digital platforms. Podcasts. Film clubs. Even a TV news broadcast. They're all part of this year's class of grant recipients."
Chris Magnuson, executive director of Illinois Farm Bureau's News and Communication division, congratulated the 2022 grant recipients.
"The talent inside each of these programs is promising, and helping these programs develop and grow is rewarding," Magnuson said.
This year's grant recipients include:
Bremen High School in Midlothian, $1,440 for 12 photo video kits
Downers Grove North High School, $1,500 for a video camera and microphones
Downers Grove South High School, $1,400 for a camera kit including a camera and lens
Galena High School, $1,420 for video editing software
Harrisburg High School, $1,320 for Adobe Creative Cloud subscriptions
Jacksonville High School, $450 for website hosting fees for 1 year
John Hancock College Preparatory High School in Chicago, $1,500 for subscriptions to online audio editing programs
Kenwood Academy High School in Chicago, $1,500 for podcast equipment, website hosting fees and a laptop
Madison School in South Holland, $1,500 for an iPad background kit, tripods, smartphone teleprompters and microphones
Mercer County High School in Aledo, $1258 for microphones for use in podcasts
Morgan Park High School in Chicago, $1,360 for a camera and lens
Okawville High School, $1,100 for website hosting fees, video equipment and an Adobe Creative Cloud license
Plainfield High School, $1,025 for a camera and lens
St. Charles North High School, $1,500 for a Canon camcorder
Thornridge High School in Dolton, $1,500 for three external camera flashes
York Community High School in Elmhurst, $1,350 for a Motion Array subscription for access to copyright-free video and audio clips
The Illinois Farm Bureau is a member of the American Farm Bureau Federation, a national organization of farmers and ranchers. Founded in 1916, IFB is a non-profit, membership organization directed by farmers who join through their county Farm Bureau. IFB has a total membership of more than 378,237 and a voting membership of 77,909. IFB represents three out of four Illinois farmers.
The Illinois Press Foundation is dedicated to promoting and protecting free expression through educational activities that foster the practice and respect of First Amendment principles and values, to enhance the quality of services provided by newspapers to their communities, and to support reading and literacy efforts.
The IPF was established in 1982 as the charitable arm of the Illinois Press Association.
Its news service, Capitol News Illinois, has provided daily coverage of state government for Illinois' newspapers since it was formed in 2019.
The Foundation also sponsors an annual summer journalism workshop for high school students at Eastern Illinois University, scholarships for students in the University of Illinois-Springfield's Public Affairs Reporting program, and in the fall will award grants to collegiate journalism programs. It also is the funder of a collaborative program between the Illinois Press Association and Our-Hometown, Inc., to provide websites to newspapers with a nonexistent or minimal digital presence.
---