2022 Chicago Dancemaker in Residence wants to demystify tap dance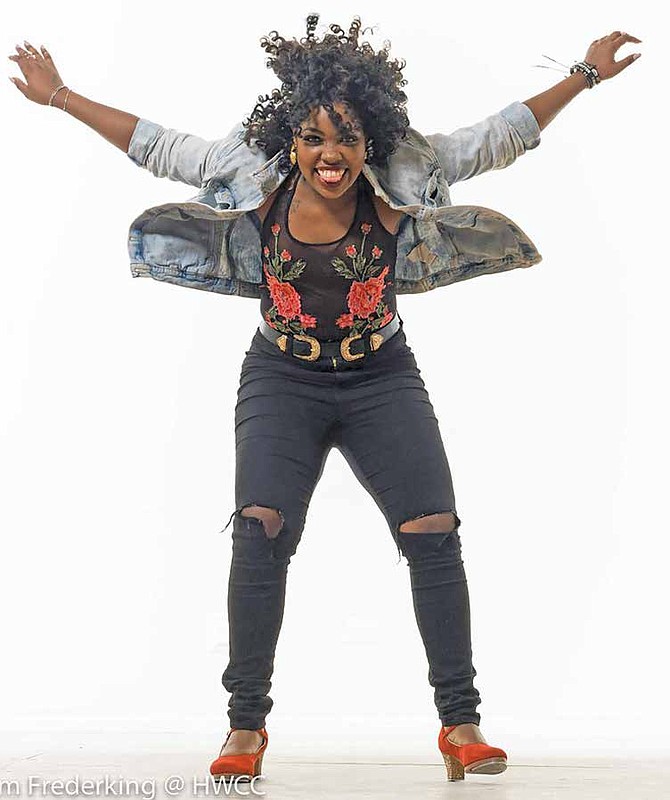 ---
 2022 Chicago Dancemaker in Residence wants to demystify tap dance

By Tia Carol Jones
For Starinah Dixon, tap dance is the heartbeat of a heritage that is uniquely African. Her multidisciplinary practice as a tap dancer is deeply informed by tap's origins as a rhythmic innovation, which was pioneered by enslaved Africans whose drums were taken from them.

Dixon has been named the 2022 Chicago Dancemaker in Residence at the Rebuild Foundation. Dixon, the assistant director, choreographer and principal dancer of M.A.D.D. Rhythms, grew up on the West side of Chicago.

Dixon will spend her residency, which will conclude in March 2023, exploring the Rebuild Foundation's Johnson Publishing Library and the Ed Williams Collection to research the course of rhythms. Dixon was chosen as the artist-in-residence because of her multidisciplinary exploration of movement and sound, which is rooted in tap dancing's history as an art form that was pioneered by enslaved communities.

"Black people are not the faces of this art form, and I hope that young dancers of color see a Black girl from the West side of Chicago and are empowered to explore movement," Dixon said in a release. "It's an honor to be chosen as this year's Dancemaker in Residence and to have the opportunity to engage with objects, spaces and communities that honor and protect the legacies of the African Diaspora."

The Rebuild Foundation is a platform, created by renowned artist Theaster Gates that focuses on art, cultural development and neighborhood transformation. Chicago Dancemakers Forum has been around since 2003, with the mission to provide resources and time for dancemakers to explore and create. Rebuild Foundation and Chicago Dancemakers Forum have been collaborating since 2015 to provide awardees resources, access to archives and opportunities to develop their projects.

Rebuild Foundation and Chicago Dancemakers Forum are united by the shared values of deep and thorough support for artists. For almost a decade, Rebuild Foundation has worked with Chicago Dancemakers Forum to build bridges between the South side and Chicago's community of talented dancers and artists in movement with public programming.

"As a West side native, she is committed to demystifying tap dance as an inaccessible art form for Black communities, and we are honored to support her work on the South side and beyond," said Baredu Ahmed, Director of Music Programming for the Rebuild Foundation.

A commitment to highlighting the rich cultural wealth of Chicago's creative communities is at the core of Rebuild Foundation's work.
"By amplifying the work of local Black and Brown dancers, we are able to introduce their work to new audiences and provide touchpoints of connection and communication with communities that have historically lacked access to art and cultural programming," Ahmed said. "This program allows us to demonstrate that Chicago is a nucleus of artistic intelligence and a hub for creative excellence …"

Dixon will present her first jam session from 5p.m. to 9 p.m. Thursday, Aug. 25th, at the Retreat at Currency Exchange, located at 305 E. Garfield Blvd.

For more information about Dixon, visit https://maddrhythms.com.
---