BLACK & LATINO EXCELLENCE INVESTMENT SUMMIT 2023 OPEN TO APPLICANTS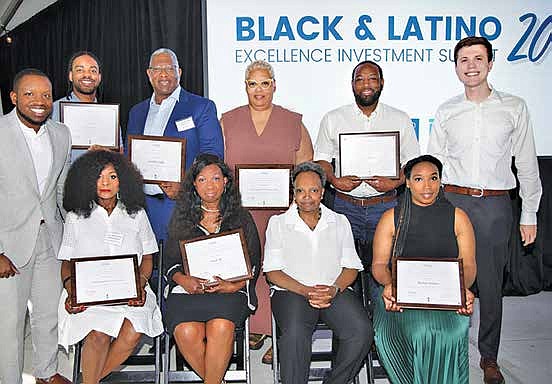 ---
 Black & Latino Excellence Investment Summit 2023 open to applicants

By Tia Carol Jones

World Business Chicago, the economic development arm of the City of Chicago, is seeking Black and Latino small business owners for its 2023 Black & Latino Excellence Investment Summit. To be eligible for the Black & Latino Excellence Investment Summit, the business must operate in the retail, light manufacturing and/or professional services industries; have more than $250,000 in annual revenue; be in business for a minimum of three years and identify a clear growth and development opportunity that requires capital investment; and those business are on the South or West sides, or a are interested in locating a business on the South or West sides.

"Our goal with this summit is to get access to capital to Black and Latino business owners in the neighborhoods that are bringing the amenities that we all need.  We want to make sure folks from the community are actually bringing those amenities to life," said LaForce Baker, Vice President of Community Impact for World Business Chicago.

Those small businesses who are accepted into the program receive counsel, technical assistance, and ultimately capital from funders in the form of a loan. World Business Chicago knows that getting access to meaningful capital, $100,000 and more, is really hard for a lot of Black and Latino retail businesses, in particular. The capital enables these small businesses to expand their business.

The application deadline is Saturday, Dec. 31st. Small business owners will be notified and paired with technical assistance and funding partners in January. The program lasts four months and those businesses will go through a one-on-one training and support program. At the end of the program, the goal is that the businesses will get access to $100,000 or more in capital. In May 2023, it will be announced which businesses received the capital.

Baker anticipates the 2023 Black & Latino Excellence Investment Summit process will be competitive. Already there have been 40 businesses that have applied.  This year, there were 15 small Black or Latino owned businesses who participated in the summit. For 2023, the Black & Latino Excellence Investment Summit will expand to include 30 businesses in the program.

Funders for this year included CIBC, WinTrust, Founders First, SomerCor and JP Morgan Chase. In 2023, those funding partners will return, as well as Bank of America who has also expressed interest, and there will be a Credit Union.

"We're adding a Credit Union, and that's because we want to offer more flexible financing for some of the businesses that are in our co-hort. We want to make sure any business that is established; and Black or Latino owned, they have some options for funding when working with our program," Baker said.  He added that learned from this year, businesses come in with different needs and sizes of request, and the summit wants to be responsive to that.

While the Black & Latino Excellence Invest Summit is a separate program than INVEST South/West, World Business Chicago is encouraging the businesses that participate in the summit to put a new location in one of the INVEST South/West corridors. Baker said there is $2.2 billion in investment that is going on in those corridors. If business owners put a new location in those corridors, they can benefit in the other investment that is going on around their business.

To apply for the Black & Latino Excellence Investment Summit, visit https://worldbusinesschicago.com/investment-summit.
---