SELFSEA HELPS YOUNG PEOPLE SEE THEMSELVES SUPPORTED AND INCLUDED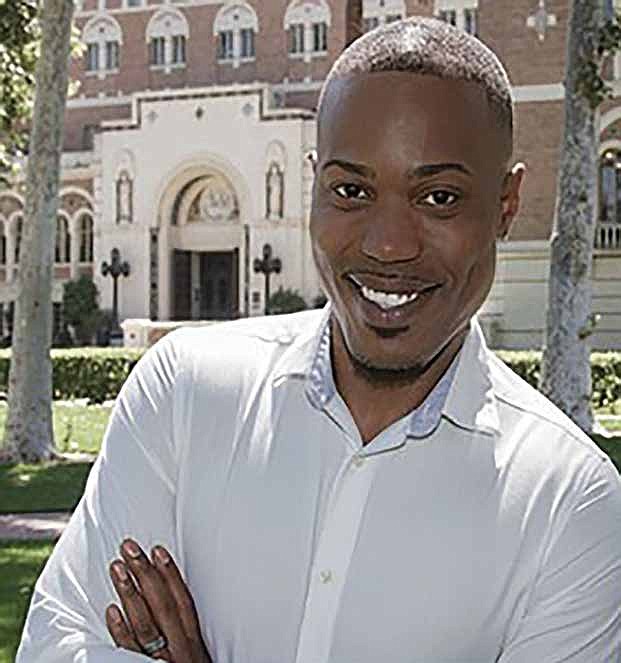 ---
Selfsea helps young people see themselves supported and included

By Tia Carol Jones
When you think about mental health care for young people and the need for resources that they can access, without gatekeepers; the Peer Health Exchange has launched selfsea,  It is a National digital platform to provide resources and support to young people.

The goal of the app is for young people to have a community where they feel included and can see themselves reflected, by prioritizing their identity and experiences about sexual health and mental health.
Chris Wilson, Assistant Vice President of Digital Content for the Peer Health Exchange, said selfsea removes the barriers young people might have in accessing care and resources.

"In many places, we have a lot of adult gatekeepers who really kind of put a block on what young people have access to," said Wilson, who also noted medical mistrust in communities of color, that can also create a barrier to certain kinds of information.

Wilson added, socioeconomic status, as well as social and structural determinants of health, can make access to mental health and support services that are readily available for young people, especially young people of color.

The Peer Health Exchange heard from young people that they wanted an app-based platform that would allow them to access health and mental health resources. The digital community is for young people ages 13-18, prioritizing on Black Indigenous People of Color (BIPOC) and young people who identify as LGBTQIA +, and gives them a safe space to share knowledge and discuss mental health, sexual health, as well as identity.

Having a safe space like selfsea is important in a time when reproductive health care and LGBTQIA + rights are being attacked across the United States.

"The current population, and especially young people, are digital natives at this point. All of their interactions and the majority of their interactions, at this point, have really been through likes, comments, checking things out via Google, just all these other places," Wilson said.

The product was really designed with, for and by young people. They wanted something that would allow them to interact with each other. Wilson said that the COVID-19 pandemic really highlighted young people's need for connection and vetted resources, in a digital landscape.
Young people can access selfsea via their computer or mobile phone. The mobile app features moderated discussion boards where verified users can post questions. Allowing for more of a safe space, app use is completely confidential and users can opt to share their profile or keep it anonymous.

For selfsea, the Peer Health Exchange brought together eight young people from across the country. They told Peer Health Exchange what they wanted to see, including the style, color and resources. There is  a youth decision making body that is included in every part of the process.

"selfsea is a resource and community for any young person like me who is looking for help regardless of where they live," Wendy Marroquin, Youth Design Group member at the Peer Health Exchange, said in a release. "The biggest disadvantage we have today is that many of us feel alone while experiencing setbacks and personal problems. It's important that any kind of safe space reflects the community it serves and that's why I wanted to be a part of creating selfsea. To make content that's most meaningful and impactful to me. We're not alone."

For more information about selfsea, visit www.selfsea.org. For more information about Peer Health Exchange, visit www.peerhealthexchange.org.
---