Chicago State University names new Athletic Director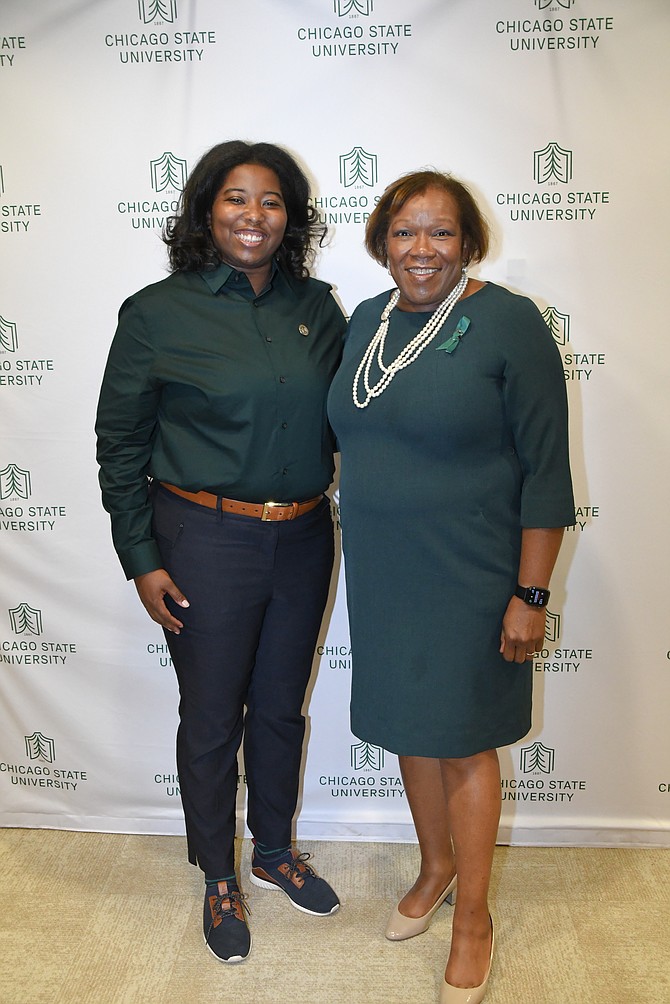 ---
 Chicago State University names new Athletic Director

By Tia Carol Jones
Dr. Monique Carroll has been named the new Athletic Director for Chicago State University. Carroll begins on Thursday, Sept. 1st. When Carroll found out about the open position and learned about the University's trajectory, she decided to apply for the job. Throughout the interview process, everything Chicago State University had to offer was positive, including the commitment of President Zaldwaynaka Scott to the University.

"To see all the positive things that were going on, to see the excitement of the staff, and knowing there were opportunities for growth made me excited about the University," Carroll said. What resonated with Carroll about Scott was seeing her filling snacks in her office. Carroll thought the University President, with all the staff, could call someone to do the task. But, for Carroll, seeing Scott see a problem and fix it, meant a lot to Carroll.

Later on, Carroll was able to speak with Scott about her vision for Chicago State University's Athletic Program and her support of it. They were on the same page and Carroll knew it was the right place for her.

Carroll wants to focus on the student athlete experience. She wants to ensure the program is developing well rounded student athletes, not just athletes, as well as ensuring that when they leave Chicago State, they will go into flourishing careers, graduate programs, or whatever opportunities they want.  "I want to ensure that we have set them up for whatever business they want to handle after they leave Chicago State," Carroll said.

Another part of the vision is to get the student athletes out into the community. Carroll wants them out in the community, and she wants to bring the community to Chicago State. It is something Carroll believes must be done.

Carroll wants the Athletic Program at Chicago State University to be the premier Division 1 Athletic Program. She also wants the program to find its niche, really celebrate that and have the brand out there to the point where people want to know what the program is doing.

Carroll acknowledges that there will be a transition for her being at Chicago State University. She has previously worked at Huston-Tillotson University, Prairie View A&M University and South Carolina State University.

"Dr. Monique Carroll is an exceptional leader who has reached a new height! The Huston-Tillotson University fRAMily is grateful for the time Dr. Carroll has spent with us to enhance the rich legacy of HT Athletics. Chicago State University is receiving a dynamic and innovative leader who truly believes in the holistic development of STUDENT-athletes," Wayne Knox, Vice President & Chief Operating Officer, Huston-Tillotson University, said in a release.

Carroll has been getting plugged in with people in Chicago. She also has been relying on Scott and other people to get her on the path during her transition.  Carroll has been doing a lot of background research on what already exists within the Athletic Department, and what things might need immediate attention. She also has been working with the Interim Athletic Director on the transition plan so that when Sept. 1st comes, the transition will be seamless.

"Keep up with what we have going with Chicago State Athletics, there are some fun things on the horizon and we want everyone plugged in with the University and the Athletic Department," Carroll said. For more information about Chicago State University's Athletic Department, visit https://www.gocsucougars.com.
---