Chicago native to perform in Montreal Music Festival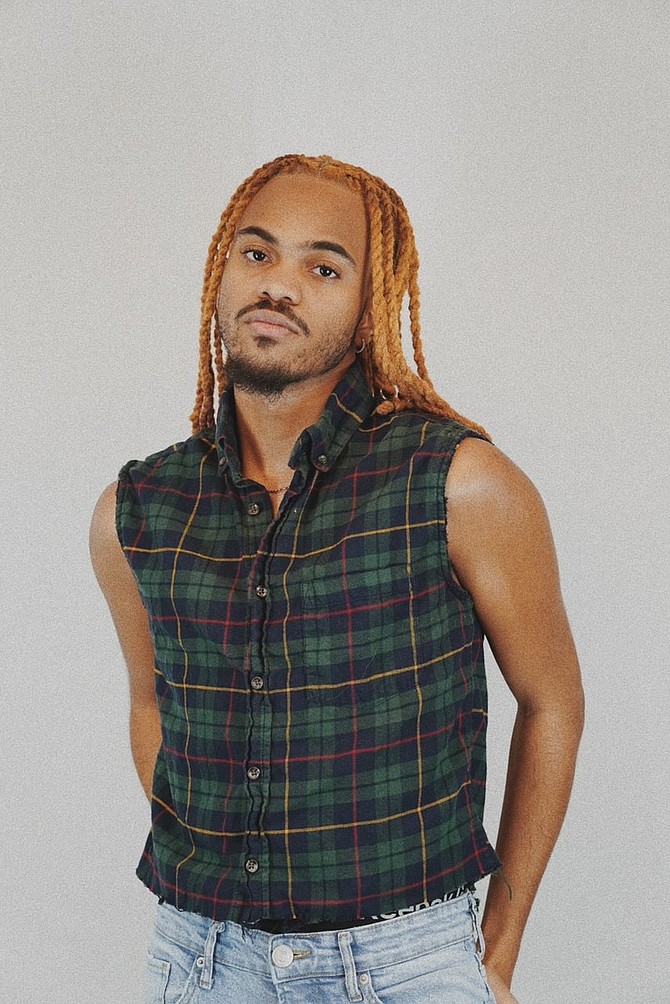 ---
Chicago native to perform in Montreal Music Festival

By Tia Carol Jones
Brandon Harris comes from a musical family. The West side native remembers his mother singing in church and directing the choir. His father has an eclectic taste in music that opened Harris' eyes up to different genres, instruments, artists and musicians. His siblings also play instruments, sing and write music.

Harris graduated from Berklee College of Music in Boston in 2021. He knew he always wanted to go to school for music, to add elements to his craft. He studied music business, songwriting and music education. He spent his time there learning the ends and outs of the industry, learning how to teach music to elementary school students. He has a heart for teaching.

Harris was chosen to participate in the Berklee Popular Music Institute. As part of the institute, Harris had the opportunity to perform at the Osheaga Music and Arts Festival in Montreal, Quebec, Canada, at the end of July. The Berklee Popular Music Institute gives students an opportunity to work with festivals, which includes Lollapalooza and Music Midtown in Atlanta. Harris has been involved with the Berklee Popular Music Institute since his freshman year. "I definitely have grown and come into who I am as an artist and who I want to be, and I think that was something that caught their attention," Harris said.

Since graduating from Berklee, Harris has been performing in Boston and Los Angeles, as well as teaching voice and piano to children. Harris also has done work as a vocal director for the Berklee Beyonce Ensemble, where he arranged background vocals and served as private vocal instructor to vocalists in the ensemble.

During the Osheaga Music and Arts Festival, Harris' half hour long set included all original songs, except for one. Those original songs are from his first album, Salt, which was released in 2019. Included in the set were "Ghost" and "Late Night Radio," which were produced by his brother and arranged by a good friend of his. He also performed a cover of "I Would Die For U," by Prince.

Harris' songwriting process involves spending a lot of time thinking of concepts and ideas or phrases that he can create a story around. "A lot of times, I am thinking about the type of words, or what I want to say, and the message I want to get across.  Then, crafting a story around that," he said.

When it comes to Harris' favorite artists, he has a Top 3, which he doesn't put in any particular order: Michael Jackson, Stevie Wonder and Beyonce. They influence him the most as a writer, singer, performer and artist. He described Stevie Wonder as the "most beautiful songwriter I've ever heard." He also admires all of them for their vocal ability and the amount of work and time they put in to be the best at what they do. It inspires him every day.

The passing of Harris' godmother in 2021 caused him to realize that he shouldn't take for granted the time he has in this world. He began to think about what he wants to leave behind and how he wants to touch people.

"I'm just hoping when they see me as an artist, they see this young Black kid, from Chicago, who is doing it, who is putting themselves out there who is working hard to get to where they want to go," he said.
---