Prince: The Immersive Experience aims to show artists' many dimensions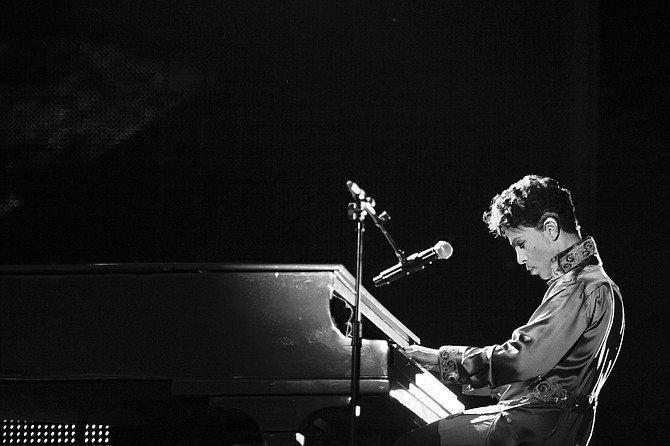 ---
 Prince: The Immersive Experience aims to show artists' many dimensions

BY TIA CAROL JONES

Prince: The Immersive Experience is coming to Chicago in June, thanks to the company that created The Friends Experience and The Office Experience.

Superfly has been in the business of creating music experiences and immersive experiences, which include Outside Lands and Bonnaroo Music & Arts Festival. The Prince Immersive Experience is the first time the company is doing location-based entertainment in the music space.

Richard Gay, chief operating officer at Superfly, said the company always knew there was an intersection between the location-based entertainment and music experiences. Music is in Superfly's blood.

It was always destined for Superfly to combine its music and immersive experiences. But, what would they start with? When the Prince opportunity came along, the company was excited.

Gay pointed out that Prince: The Immersive Experience is different than the Prince Museum, which is located at Paisley Park in Chanhassen, Minn. And, that Prince was multi-dimensional so anything that was done would have to incorporate all those dimensions.

"When you think about Prince, you're not like, 'oh yeah, the guy that had some pop hits in the 80s.' Nobody thinks that. You think about all the things he stood for. You think about the tremendous giant hit he had, you think about the ballads he had, you think about the fact that he was probably the Top 5 guitarists of all time. You think about social justice and artists' rights," Gay said.

Visitors will be able to explore all the different dimensions of Prince, all the parts of his genius, not just what can be heard on the radio.
Gay said Chicago was chosen for the debut of the Prince Immersive Experience because of its notoriety as a great music city and his history. Superfly also wanted to stay true to Prince's Midwestern roots.

The Prince Immersive Experience will include 10 multidimensional spaces where visitors will be able to see artifacts, curated by the Prince Estate, with an immersive audiovisual room, wardrobe pieces and photography, as well as instruments.

The Prince Estate is partners with Superfly in the Prince Immersive Experience. It was very important for Superfly to partner with the Estate to ensure the immersive experience would be authentic to who Prince was, who he continues to be to his fans and all the people his life touched. For the immersive experience, Superfly has worked with Prince's lighting designer, Roy Bennett, as well as others in Prince's inner friends circle.

"That authenticity is everything. It's everything to his die hard fans, and the great things about these experiences is that they attract the die hard fans and they also attract people who are interested in immersive experiences," said Gay, who added working with the Prince Estate was critical.

The creative for the immersive experience took more than a year to develop. There was extensive research done, from watching and listening to content and reading and digesting all the books about Prince. The goal is to create something unique, the best it can be and ensure it is a tremendous experience for the fans.

"We're trying to make sure we're authentic and represent Prince properly, but we also want existing fans and new fans to come, to really enjoy themselves and take away something with them," Gay said. "We hope people come and they've heard some great music, they've learned something about Prince, they've had an unbelievable time, in terms of having a lot of fun."

Prince: The Immersive Experience will debut on Thursday, June 9, at 540 N. Michigan Ave. It will continue until Sunday, Oct. 9. Tickets start at $39.50. To purchase tickets, visit www.PrinceTheExperience.com.
---