PROJECTS RECEIVE FUNDS TO SUPPORT EQUITABLE TRANSIT DEVELOPMENT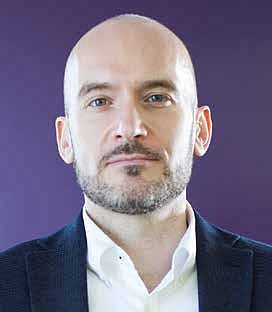 ---
 Projects receive funds to support equitable transit development

By Tia Carol Jones

Elevated Chicago in partnership with the City of Chicago and Enterprise Community Partners have provided 11 Equitable Transit Oriented Development Policy Pilot Projects throughout the city as portion of an $160,000 microgrant. Each of the projects received up to $20,000 in microgrants and technical assistance to support construction near transit stations.

One of the 11 projects is in Chatham. The Gateway79 pilot is a five-story, retail and apartment development near the 79th Street Red Line Transit Hub. The pilot is sponsored by Carter Temple C.M.E. Church Community Development and the NHP Foundation, with the goal to promote walkability and affordable housing. Carter Temple AME and NHP Foundation received $15,000 for the project.

According to Joseph B. Gordon, Pastor of Carter Temple CME, the work on the project will be in two phases. The first is to create a public outdoor plaza, which will serve as a community court, for community concerts and an outdoor garden and other community events until they break ground on the site. Carter Temple AME is hoping to receive funding from the city of Chicago for that project. Pending securing fund, groundbreaking is slated for 2024.

"The department of transportation and the department of planning have been so integral in these conversations, helping us lead these conversations, to really garner community feedback," Gordon said. "We are grateful to receive the microgrant from Elevated Chicago and the City of Chicago. Their faith, and investment, in Gateway 79 affirms our commitment to transformation and revitalization in the Chatham community. Though a single project, our vision is to be a catalyst for positive transformation that allows for a more vibrant, prosperous, and resilient community on Chicago's Southside."

Roberto Requejo, executive director of Elevated Chicago, said projects had to meet four criteria: Feasibility, Equity, Aligned and Transit-Orientation. Requejo described Gateway79 as an exciting project, because it is ETOD on the South Side, as well as being a great partnership between two organizations that understand and care about community engagement.

"This collectively is the team that put together the proposal to build housing, adjacent to the 79th Street Red Line Station and we are super excited about this project," he said.

The 11 projects fit into Elevated Chicago's ETOD Policy Plan that was created in 2021. There was a conversation between Elevated Chicago and the city of Chicago to ensure the plan would have to have almost immediate implementation. The city took it to heart.

The more than 30 recommendations in the plan included making station areas walkable and making sure affordable housing happens in communities that have opportunities. The goal of the pilot project was to demonstrate to communities that the city was invested in bringing the projects to fruition and not just hosting planning meetings and nothing coming out of it.

"The city can take it now from here, and do year two, year three and create a full agenda on this.  It was really exciting to see how triggered by this small investment we made with Elevated Chicago funds for this pilot, in December Commissioner Marisa Novara from the Department of Housing announced the largest ever investment of ETOD in the history of city $800 million, as part of the $1 billion package for affordable housing," Requejo said.

Elevated Chicago has continued its advocacy with the city. Elevated Chicago wants the city to recommit or invest funds to ETOD pilots for year two and for the future. Elevated Chicago wants to keep the departments in the city accountable when it comes to making investments aimed at affordable housing and ETOD.

For more information about the projects, visit chi.gov/etod or elevatedchicago.org.
---