RETIRED MARINE PROVIDES RESOURCES FOR THE VETERAN COMMUNITY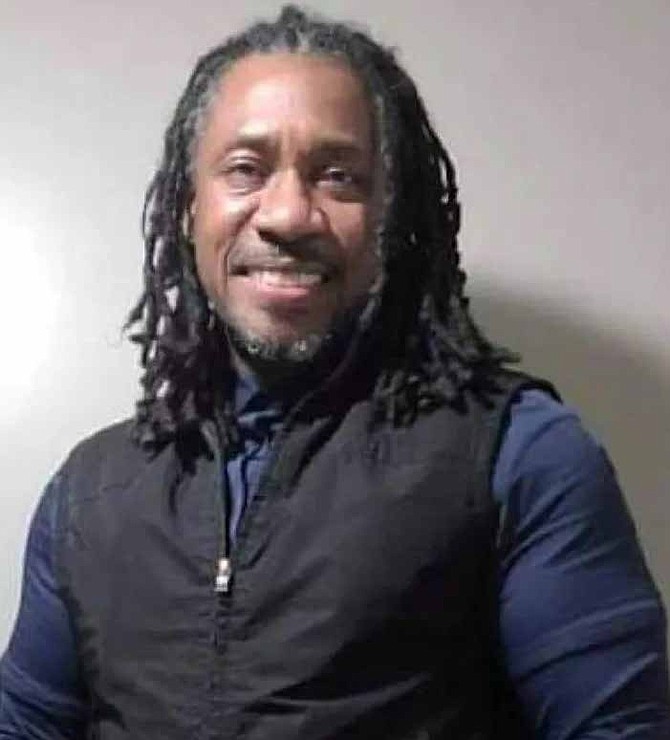 ---
 Retired Marine provides resources for the Veteran community

BY TIA CAROL JONES
Christopher M. Edwards founded Back on T.R.A.C. in 2013 to help his brothers and sisters in uniform. Edwards, a retired Marine who served for 14 years is also an educator.

While in uniform, Edwards was exposed to a lot of community
with his fellow Marines. If he had, they had and if they had, he had. That philosophy translates to a win for everyone. Whether it is a word of encouragement or utilizing resources, it is something the armed services community needs.

T.R.A.C. stands for Teaching. Responsibility. Accountability.
Confidence. The mission of the organization is to provide mentorship, education and housing to young adults and homeless women veterans through community partnerships.

The HER Salute initiative's mission is to reposition women
veterans from homelessness to homeownership. The goal is to assist with suitable housing and provide wraparound services that create opportunities for the women to be self-sufficient. A lot of Edwards' sisters in uniform face issues which include stability, and with kids it compounds the situation. Back on T.R.A.C. partners with other organizations to make the process of helping the women veterans transition smoother.

"It's one thing to have stable housing but because of the benefits we veterans do have, homeownership is a real thing if they do desire it and we're there to motivate them and root them on to do the best they can," Edwards said.

Edwards discovered statistics that women veterans are more likely to experience homelessness and he was drawn to the issue earlier in the year. One of the reasons for this is
because of past traumatic events and not being able to reposition themselves back into society.

Edward sees three challenges that happens with veterans trying to re-enter society after active duty: Financial, structure and community. There are benefits service members receive and once they get out, those benefits aren't readily available to them. The armed services is structured and focused on mission completion. Once service members are out, the focus is on free thinking, which can be an issue for some. In active duty, members have access to other members and resources which creates a sense of community. Once they are out, they have to look for those resources.

Edwards said service members are experiencing suicide, in addition to homelessness. For those experiencing depression, they can call 800-273-8255 and press 1. People on that line can provide assistance with no cost.

On Thursday, Aug. 26, an annual event took place that helps veterans. It provided haircuts free of charge, clothing and food, as well as shots and other resources. There were more than 50 vendors that serviced 150 veterans. It was a way to show
veterans there are resources available.

"Help a veteran. If not us, look into doing some kind of philanthropic work. Devote your time. Even though the funding is wonderful, for a veteran to see someone out there that really cares who didn't serve, that actually blesses our heart," Edwards said.

For more information about Back on T.R.A.C., visit https://backontrac. org, or email BackOnTrac2013@
gmail.com, or call 312-523-3318.
---