'Sisters Working It Out' Executive Director Beulah Brent is nominated for cancer award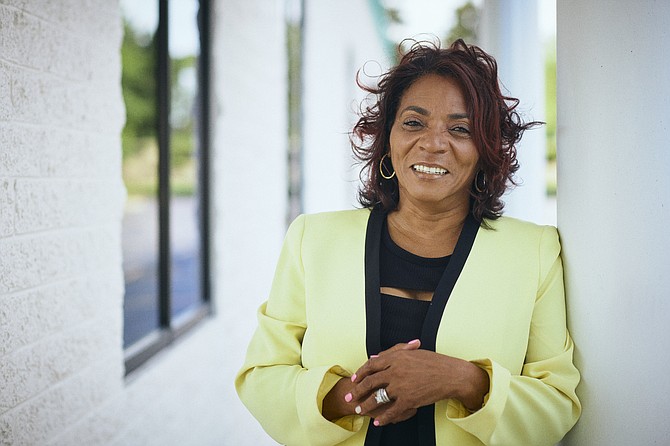 ---
 'Sisters Working It Out' Executive Director Beulah Brent is nominated for cancer award

By Tia Carol Jones

October is Breast Cancer Awareness Month. Beulah Brent, executive director of Sisters Working it Out, has been nominated for her work to eliminate Breast Cancer disparities in Chicago and its surrounding suburbs.

Sisters Working it Out is one of three in the running for the 2021 Catalyst for Equity Award, part of the annual Cancer Community Awards. The goal of the awards is to highlight organizations and individuals that make an impact for people who have cancer. The award that Brent is nominated for is a new category for those who provide access to preventative services and care, which was made worse by the pandemic.

Sisters Working it Out has been in existence for 19 years. It facilitates programs which serve to educate women, as well as connect them to quality preventative health care services. It was founded by Dr. Monica Peek, a general internal medicine physician at the University of Chicago Medicine.

Brent, during her time at Stroger Hospital began a health worker program to educate women on the importance of getting mammograms.

"You work all the time, and you never stop to think about all the work you're doing in the community until you get a letter that says you've been nominated for the C2 Award," Brent said.

When Brent first received the email, she had to take a minute to process it. She wondered if someone was playing a prank. But, it was real. She read it again, then when she received a call she started to absorb it.

Annually, Sisters Working it Out reaches out to touch about 2,500 women. This year, Brent estimates the organization has reached more than that. One reason for the increase is because of the pandemic and the ability to reach people through zoom and other remote and virtual platforms.

For October, Sisters Working It Out will facilitate talks and workshops about what Breast Cancer is. In November, Sisters Working It Out has a day of beauty to celebrate all people with cancer. This will be the 7th annual beauty day and it will be held on the second Saturday in November.

"October is going to come and go but Breast Cancer is going to still be around. So, what we try to get people not to do is get hung up on the month October, because November is coming around, and then what," she said. "It's more of saying you know what, October is the month to celebrate and we're going to celebrate with them but we don't want them to forget after October that Breast Cancer is exist."

Brent encourages women to get their mammograms and reminds them that they can get free mammograms 12 months a year, not just in October.

Sisters Working It Out is open to attend any and all events that the organization receives invitations to – church events, health fairs, zoom, or social media. The organization hosts Zoom meetings twice a month to talk about Breast Cancer. The organization also meets with Breast Cancer Survivors once a month for the support groups.

For more information about Sisters Working it Out, visit www.sistersworkingitout.com.
---