DJ TALKS ABOUT COVID PIVOT, MUSIC AND WHAT'S NEXT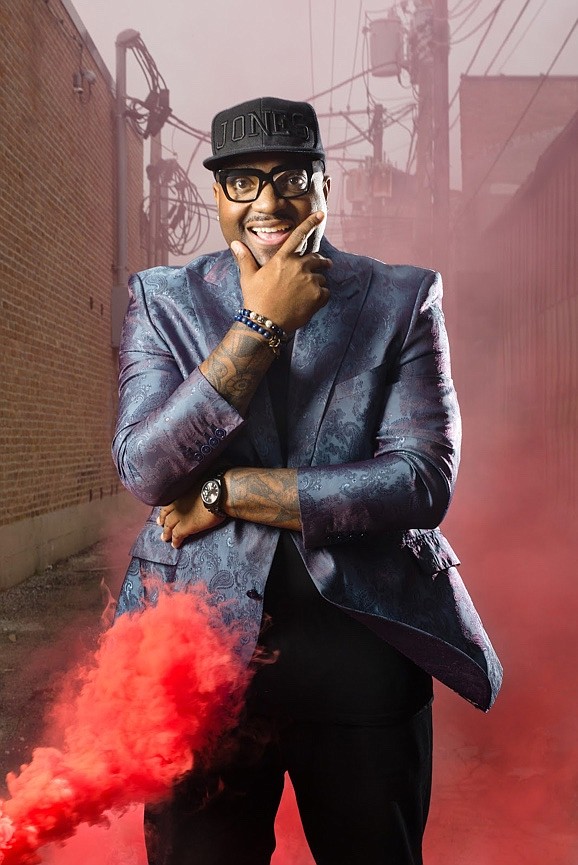 ---
 DJ talks about COVID Pivot, Music and What's Next

BY TIA CAROL JONES

Duerell Jones used to play around with DJ equipment for years, but it wasn't until 2008 that he really got serious about being a DJ. He put himself on a schedule and practiced for 20 hours a week in his basement.
     Jones, known as DJ D.Jones, is the founder of Spark Entertainment Group, a company that specializes in upscale
private event experiences.
     Jones, who mostly DJs weddings, said when COVID-19 first hit, the first week, he was at a loss of direction. He said he had to adjust to being a DJ four to five times a week to working with clients to reschedule. He said he was still booking consultations with new clients.
     Jones said COVID has allowed him to reassess his processes and to look deeper at his marketing.  Jones said things have actually been good, considering the circumstances. They are still booking two to four events a week and Jones said he talks to five or six new clients a week.
     During the first part of COVID-19, Jones and the six DJs that make up Spark Entertainment Group streamed their sets, using Facebook to host day parties. Now, each of the DJs have
created their own stream brands online.  Jones does Hotel Jones via twitch on Wednesdays for two hours.
     "On my Twitch, I play what I want to play so, that's the fun part about that. What I'm playing when I'm streaming, everything from throwback R&B to current R&B, a lot of Hip Hop, it's usually thematic," he said. "I try not to play music that I actually play out in real life because that's what we always do and that's what most people hear when they go out. Being able to stream gives me the opportunity to actually get into my personal bag and play some things I like, versus always playing what's hot right now."
     Jones said his personal favorite is Down South Hip Hop, Down South Rap. He said 2Chains is a favorite artist of his. He said Down South Rap that he likes comes from Atlanta and Houston. He said he also listens to a lot of Chicago artists.
     Jones said when he first approached becoming a DJ in 2008-2009, he had no intentions of becoming a private event DJ, all he wanted to do was clubs and bars. He said he started going out
checking the market, he said the money wasn't right because they don't pay DJs right in clubs and bars.
     He has advice for people who want to DJ, but who don't want to DJ in establishments. "Create your own brand and do the
work you want to do, but make money at the same time," he said. "Build you[r] own brand and create your own market and go outside of that. I've been way more successful than I probably would've been than if I had stayed only in the club circuit."
     Jones said he is helping the next generation of DJs by talking to them about following their dreams of becoming a professional DJ. He said he tries to be as much of a mentor as possible. "I'm talking to young DJs about establishing themselves as a business. That means go get your LLC, that means open up a bank account, separate your business earnings from your personal income," he said. "I encourage people to step outside the box. And, I encourage you to look at DJing as a viable way to make a good living." Jones also has a Facebook Group, I Love Black Weddings, and is launching a website, iloveblackweddings.com. He said it is a way to educate brides and grooms on the process of planning a wedding.
It will also feature some of the top Black wedding professionals in the country.
---