CEO NAVIGATES COMPANY THROUGH ACQUISITION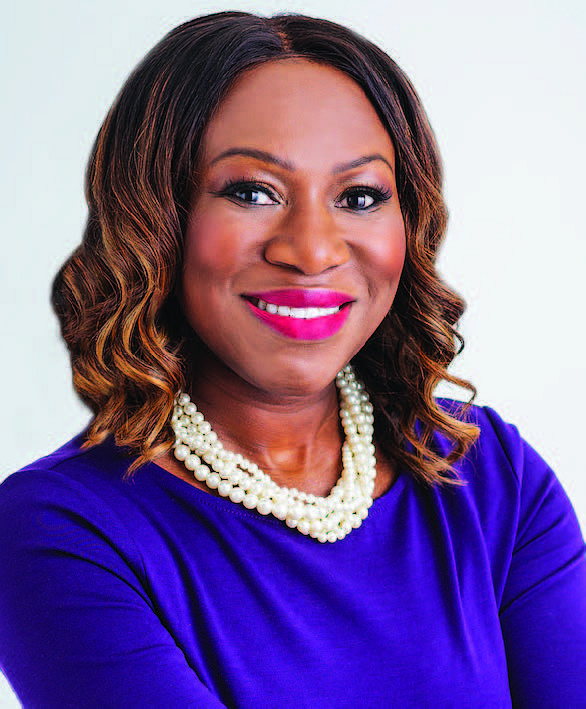 ---
CEO navigates company through acquisition
 
BY TIA CAROL JONES
     Sherina Maye Edwards, CEO of INTREN, is helping the utility specialty contractor company navigate its acquisition by MasTec, an infrastructure construction company.
     INTREN, LLC, was acquired by MasTec, Inc., for $420 million. The acquisition allows MasTec to expand its electrical distribution operations footprint. INTREN, at the time of the acquisition was one of the largest private energy distribution contractors in the country.
     INTREN was founded in 1988 by Loretta Rosenmayer. Edwards said Rosenmayer really worked hard to grow the company. Edwards came on as a board member in 2018. Then, joined as CEO in 2020.
     "That development and cultivation of really creating that woman-owned business to what it was, was certainly on the shoulders of Loretta. I like to say I came and accented the foundation that was already there, really growing it and being more strategic and doing some strategic acquisitions," she said.
     For the first time in INTREN's history, there are more than 2,000 employees in 14 states. Because of the acquisition, INTREN is no longer woman-owned but is a minority business enterprise.
     "The good thing about the acquisition, is we get to maintain our identity, we get to maintain the work we do, we will be an independently operated company, which is a subsidiary of MasTec. So, I in addition of CEO, I assume the title of [p]resident, so I'm president and CEO," she said.
     The acquisition did lead to some organizational changes for operational alignment within INTREN. The president of INTREN now has the title of COO. Edwards did a lot of those changes herself, she said to make sure the company was growing the way it needed to grow and had the necessary support services to run the business. She said the only really big change was the company's move from a woman-owned business to a minority-owned business, which Edwards believes is a positive addition for the customers.
     "The acquisition was really a reciprocal benefit to all parties, all of our stakeholders. Certainly to MasTec. They're acquiring this phenomenal infrastructure company with a great reputation," she said, adding it is a huge benefit to MasTec. "It's a benefit to INTREN in the fact that we now have the support and capital and additional resources not only to bolster the work we currently do but also to help us enter new markets."
      Edwards said MasTec serves some customers and in some states that INTREN was not servicing. She said it will benefit INTREN as those doors will be open to them with the acquisition. She added, it will also benefit the customers to continue to do the work it has been doing for more than 30 years, and to bring new, innovative services to them. She described it as a win-win all around.
      "We are very excited to add INTREN to the MasTec family and substantially expand our reach in the electric utility distribution business," Jose Mas, MasTec president and CEO said in a release.           "We believe that changes in electrical distribution needs, led by grid modernizations and hardening, coupled with the transition towards increased electric vehicle usage, will have an enormous impact on the last mile distribution of electricity. The acquisition of INTREN represents a major expansion of MasTec' s operations at the forefront of that high-growth market."
     For more information on INTREN, visit www.intren.com.
---