REAL MEN COOK® TO CELEBRATE 32nd YEAR TRIBUTE TO FATHERS TO BE PRESENTED VIRTUALLY, ON-SITE AND GLOBALLY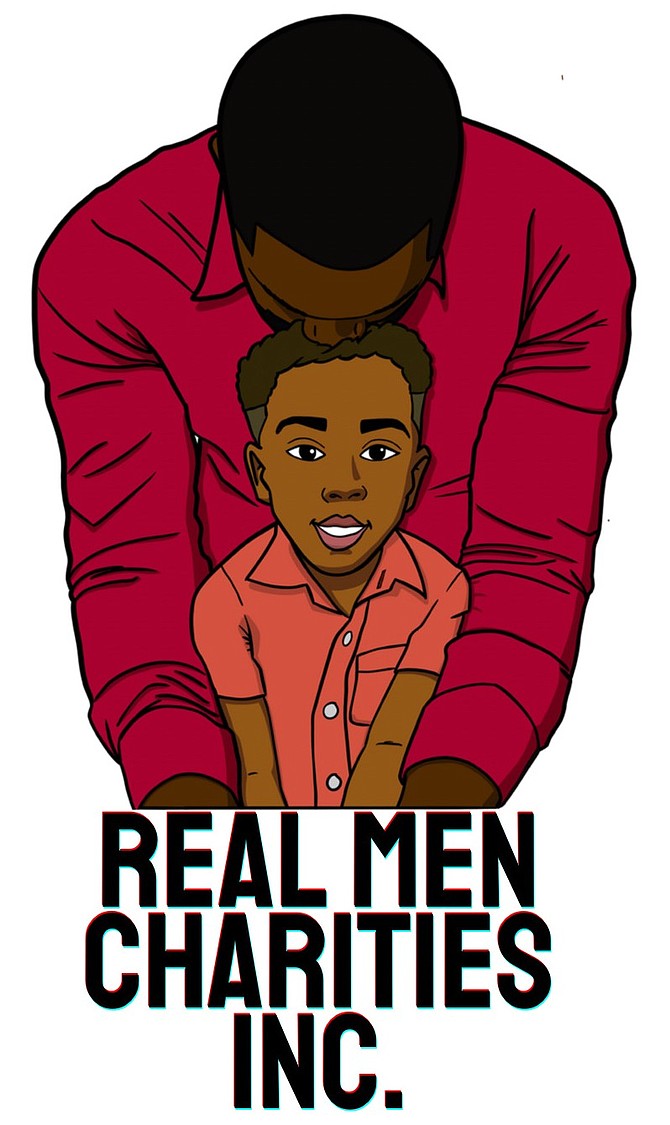 ---
REAL MEN COOK® TO CELEBRATE 32nd YEAR
TRIBUTE TO FATHERS TO BE PRESENTED VIRTUALLY, ON-SITE AND GLOBALLY
Real Men Cook® – Urban America's premiere Father's Day charity event -- will be held on Father's Day, Sunday, June 20 from 3-6 PM CST.  It is the 32nd year the highly anticipated celebration will be held. The gala food fest will be held on three different platforms:  On site, virtually and globally.  Each will be bound by sponsoring non-profit Real Men Charities' mission: to emphasize fatherhood and father engagement as well as family wellness. 
In Chicago, the on-site celebration will be held at Real Men Charities' headquarters at The Quarry Event Center, 2423 E. 75th Street. Participants include veteran chefs, who have cooked at Real Men Cook for decades.  
Advance tickets can be purchased for $32 at 
www.RealMenCharitiesInc.org
. Children under ten years old are $10. Tickets can also be purchased in advance at the Quarry but those seeking this option should check the website to determine dates and times tickets will be sold. Event-day tickets will be sold but entry will be determined based on capacity.  
Real Men Cook is being held in partnership with The Samuel DeWitt Proctor Conference (SDPC). Its mission is to nurture, sustain and mobilize the African American faith community in collaboration with civic, corporate and philanthropic leaders to address critical needs of human rights and social justice within local, national and global communities. SDPC seeks to strengthen the individual and collective capacity of thought leaders and activists in the church, academy, and community through education, advocacy and activism. 
Rael Jackson, organizer and brand strategist, said that the mission of the SDPC aligns with that of Real Men Charities.  "With Real Men Charities broadening its mission to embrace social justice, this alliance makes for an ideal partnership."
National sponsors are Lowe's Home Improvement, BET, Heinz, Beyond Meat and The Fresh Market.  Local sponsors are University of Chicago Medicine, Aetna Illinois and The Black Star Project.  Cooperating sponsors are The Black Foodies, Black Chicago Eats, South Side Drive Magazine and The Quarry Event & Entertainment Center.
To accommodate Real Men Cook devotees nationwide and globally, there will be a national virtual event, which will connect the activations in Atlanta and Chicago.  It will be hosted by Chef Jernard Wells, 
a Celebrity Chef/Bestselling Cookbook Author/TV Host best known from numerous Food Network & Cooking Channel shows over the last ten years. He is the host of "New Soul Kitchen" on CLEO TV. 
For more information, visit 
www.realmencharitiesinc.org
 for virtual event updates, and to log on to Real Men Cook online on Father's Day, Sunday June 20.
---