TIPS FOR WOMEN IN BUSINESS TO INCREASE FINANCIAL LITERACY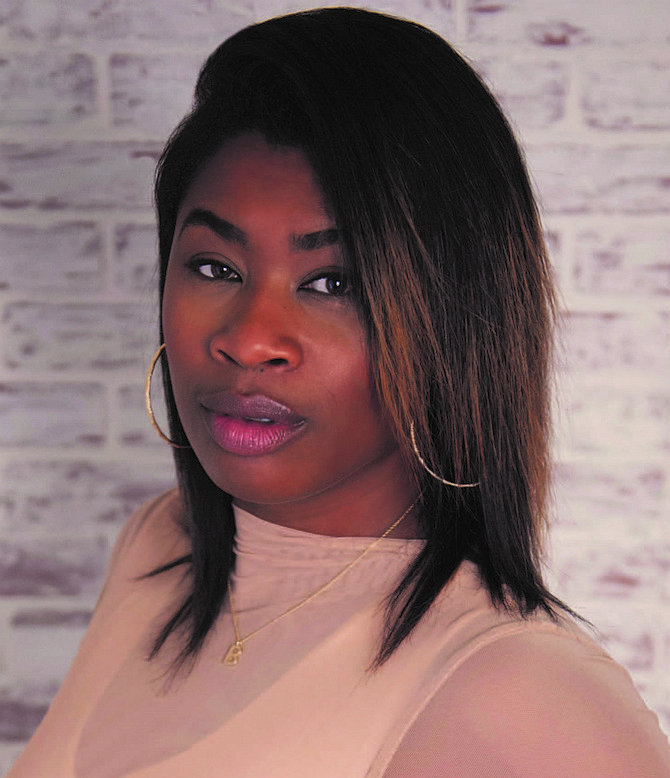 ---
 Tips for women in business  to increase financial literacy

BY TIA CAROL JONES
Jasmine Black started BrainChild Business Consulting in 2017 because she always knew she wanted to be able to own her own business and work for herself. What she didn't know was that she would be able to start the boutique marketing and consulting agency as early in her career as she did.
     "I always thought that business ownership was something you did after you retired from your first job and you built a company that way," she said. "I am fortunate that we have been able to find that not to be the case and being able to work at my agency full-time."
     Brainchild Business Consulting, LLC, specializes in creating, implementing and managing strategic digital marketing campaigns for small to medium-sized service-based and professional businesses.
     Black didn't work at another agency before she started her agency. She worked in banking, where her responsibilities were for her own sales numbers, as well as her teams. She said she was excited that she was able to be with companies that utilized an entrepreneurial business model. She was responsible for the marketing plan, marketing budget and implementation.
     Black said she was able to reach end-of-year goals by honing in on a system, which is the basis of everything, that system is what she brought to BrainChild Business Consulting.
Black said when it comes to being a black businesswoman, there are ways to increase financial literacy.
     Do your research. Black said there are free resources you can access on your mobile smartphone. "When I was first learning and really studying, I wanted to learn more than just what was on the surface, I utilized sites like Yahoo! Finance and CNNMoney and some others. They have really well-written out articles that help you understand finance and wealth building," she said, adding, to be proactive.
     Get a really good banking partner. Black said when people think of a banker, they usually think of someone who is taking our deposits or doing a loan application. "A really good banker, a really well-trained banker, is a really good asset because they can help you understand what's going on with your business, from a financial standpoint, they can help you understand things like what financial ratios are showing how your business is actually fairing. They will help you understand your debt service coverage or what debt your business can actually take on," she said.
     Utilize the Small Business Administration and its website. The local assistance tab will help people find a SBA District and SBA Regional offices. She said, SBA provides resources and training for small business owners. "I used to go there, and they had programs every single week, they're free. And, they would tell you everything from learning about grants to learning about business credit to programs available for minorities or veterans or women and they had people there to assist you," she said.
     Talk to business owners who have done what you want to do. Black said those business owners can provide lessons and can talk to you about their experiences. She said you can utilize those lessons in your own business.
"Being able to speak to business owners and having those business owner friends in your network that you can just say, hey, what do you think about this, or what do you know about this," she said.
     Get a coach. Black said it can be someone geared towards financial literacy, who can help with registering for minority grants or who can help build business credit. "Do your research and make sure that person is going to be the best fit for you, that they have the appropriate licenses, check their reviews, just to make sure you're in the right place," she said.
Black said one of the biggest mistakes people make is not having a plan in terms of how much money they want to bring in, how they market their product or who their clients will be.      She said a lot of times, she has seen clients guess. "While there are some industries that are easily replicable, there are so many different nuances between products and between people," she said. "If you look at the four P's of marketing, product, place, price and promotion, those are four different aspects of your business that need to be evaluated."
For more information about Jasmine Black and BrainChild Business Consulting, visit Brandsbybrainchild.com.
---