ICE CREAM CONNOISSEUR CREATES ARTISAN ICE CREAM BUSINESS
1/27/2021, noon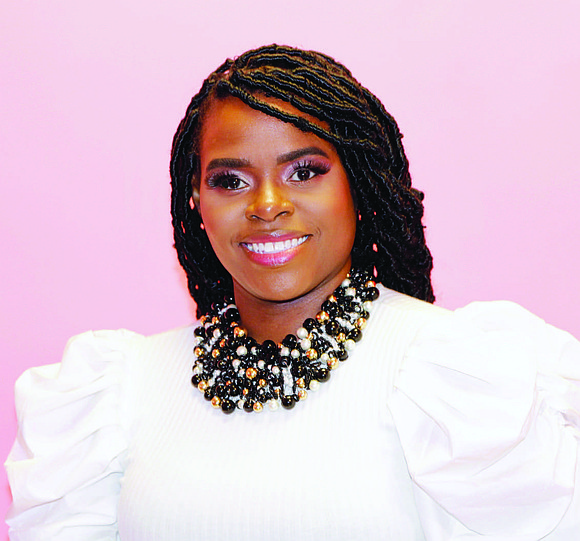 Ice cream connoisseur creates artisan ice cream business

BY TIA CAROL JONES

     What started out as a way to make extra income after being laid off due to COVID-19, has turned into a lucrative business venture for Ida Nelson.
     Nelson, a resident of the North Lawndale community, is the owner and founder of Ida's Artisan Ice Cream & Treats. Nelson is a mother of four biological children and one foster child. She said she and her children are ice cream connoisseurs. She said they visit all of the premium ice cream shops in their spare time.
    "We started making ice cream as just something to do around the house, during COVID," she said. "Initially, I was just trying to replace my income from working at Rush University Medical Center. And, it's turned into something much bigger than I thought it would be."
     Nelson said her kids have inspired everything she does. Her oldest daughter, Kamaria Crowley, is also her business partner. She said she was very intentional when she had her at 16, she wanted to change the outcome for her life and the other children she had. "They've inspired me by wanting to build something for them, build a legacy for them, and also model for them what hard work, discipline and integrity will yield them," she said.
     Nelson described the most popular ice creams as the "high five." It includes lemon blueberry cheesecake, peach cobbler, banana pudding, turtle cheesecake, caramel almond crunch. She said she makes a total of 32 flavors. She said she doesn't make all 32 flavors at once, she rotates them.
     "When I get bored, I start creating new things," she said. "I like unique flavor combinations."
Nelson said since she started her artisan ice cream business, she started to research trends in ice cream and what people like. "My goal is to create an experience in someone's mouth. Every time they take a bite of that ice cream, I want them to feel like, this is it," she said.
     Nelson said she decided to incorporate CBD in her ice cream because she wanted to do something that set her apart with ice cream. She said she is always thinking about how she can take things to the next level and push the envelope.
     First, she thought about creating a boozy ice cream, but it is a little more complicated because of the temperatures. Nelson said as she was creating her business plan, she came across the question, what problem does your business solve. She said as she was thinking about what ice cream could do, she said, while ice cream creates happiness, she wondered what would happen if ice cream had health benefits and relief like CBD does.
     Nelson said she also thought about the Farm Bill in 2018. She said there are a lot of profits to be made in the CBD space, but a lot of African Americans aren't included in the financial windfall that is predicted to come from that industry. She said it started off as her wanting to tap into that for herself, but the vision continues to grow.
     "I want to be able to provide relief for my community, physically, but also financially so that we can begin to help ourselves with a lot of the different issues that affect our community," she said.
Nelson said CBD has the potential to help the endocannabinoid system, which is thought to be involved in physiological and cognitive processes. She said it can help to aid in pain relief by targeting inflammation.
     Ida's Artisan Ice Cream & Treats partners with Rachael Smedberg of Tulip Tree Gardens, in Beecher, Ill. Nelson said she has the Cannabis Certificate of Analysis and the CBD goes from the farm to the bottle.
    Nelson also has the Ida, Be Well Box, which includes a CBD tincture, CBD salve, CBD agave nectar, chamomile tea. She said all of the items are full spectrum CBD and it will be available at the end of January.
    Nelson said she would advise other entrepreneurs to tap into their resources, incorporate and trademark their intellectual property for their business, invest in a lawyer and accountant.
     Ida's Artisan Ice Cream & Treats is available for delivery. On Monday, Jan. 25, the ice cream was made available for nationwide shipping. To pre-order, text 773-956-3353.
     For more information, visit idasiceream.com, on Facebook at Ida's Artisan Ice Cream & Treats, and Instagram at @Idasartisanicecream.