Honoring the Resilience and Progress of Black Americans
Capital One is deepening our partnerships to continue the fight for racial equity and drive meaningful change
2/17/2021, 12:40 p.m.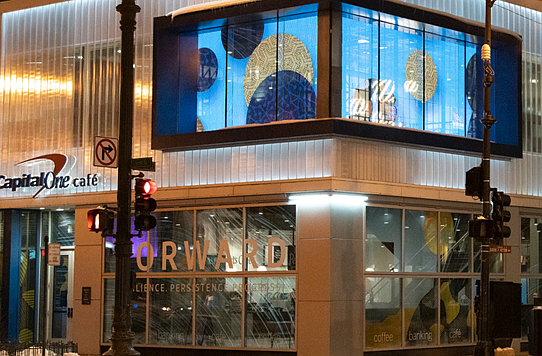 Black history is American history.
Author, journalist and historian Carter G. Woodson dedicated his life to the study of Black American historical research. Now appropriately recognized as the "father of Black history," Woodson set the foundation for what would become today's Black History Month, observed each February. He advocated vigorously for the national recognition of Black stories and perspectives and deeply believed that equality was only possible with the acknowledgement and understanding of a race's history. 
"What we need is not a history of selected races or nations, but the history of the world void of national bias, race hate, and religious prejudice," Woodson said. 
Today, Black History Month commemorates Black culture, history and achievements – including, the Underground Railroad, the Emancipation Proclamation, Brown vs. Board of Education, the Montgomery Bus Boycott, the March on Washington, the Voting Rights Act of 1965, the inauguration of the first Black U.S. President, today's Black Lives Matter movement, among many others.
Recent events in America are a sobering reminder of the work that still needs to be done to reconcile and repair our country's long and troubled history of racial inequality and injustice. 
Be a Voice, Not an Echo
At Capital One, we recognize that disparities in housing, education and employment, among other key factors, create inequities in a person's financial health and overall well-being.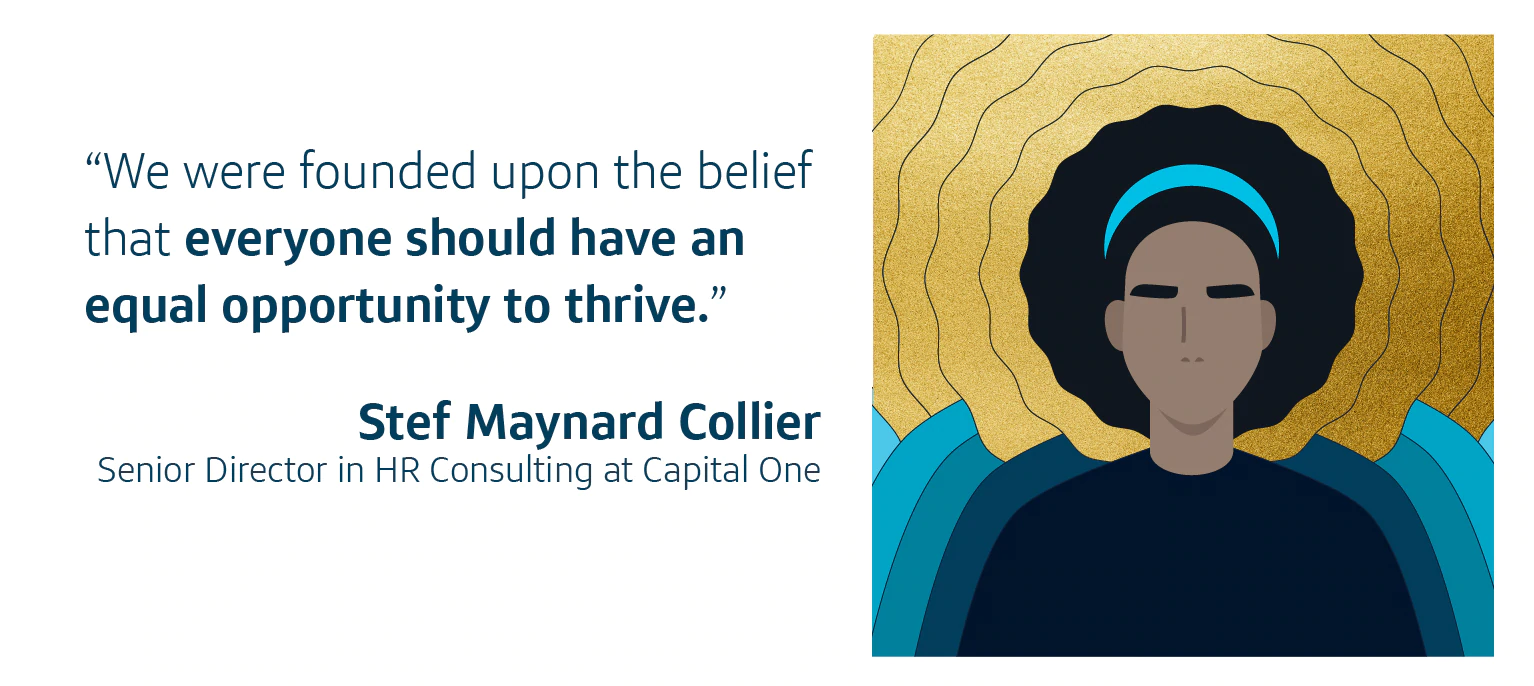 That's why we're deeply committed to doing our share to advance racial equity. 
"We were founded upon the belief that everyone should have an equal opportunity to thrive," said Stef Maynard Collier, Senior Director in HR Consulting at Capital One. "At a time of heightened awareness of the disparities tied to race, we've built upon our investments in diverse communities and businesses and increased our support of organizations that expand economic opportunity, particularly for Black and Latinx communities."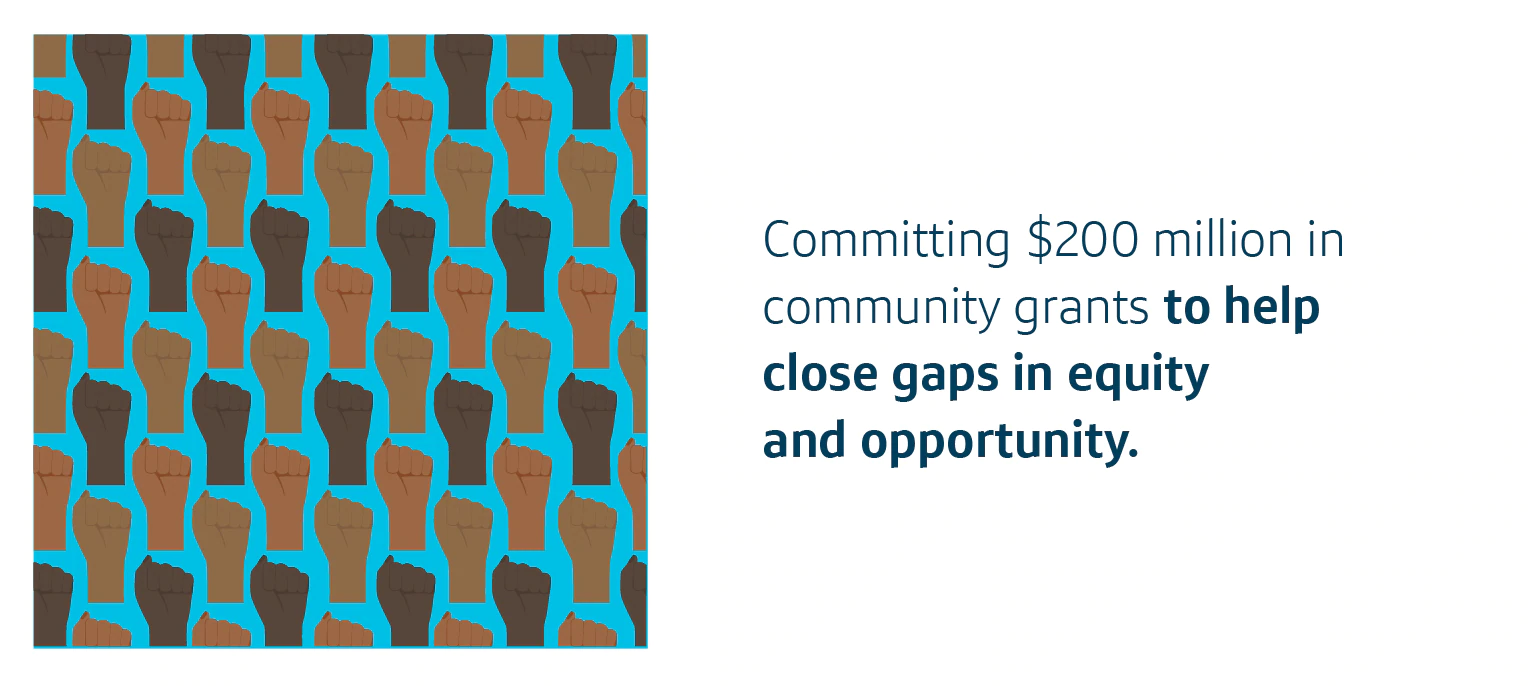 Last fall, we launched the Capital One Impact Initiative – a $200 million multi-year commitment in community grants to help close gaps in equity and opportunity. 
This built upon our earlier pledge of $10 million to organizations advancing the cause of social justice for the Black community. Through that commitment, we invested in national organizations dedicated to the fight for racial equity and justice —  including establishing a new relationship with the Obama Foundation and expanding upon existing partnerships with the National Urban League, My Brother's Keeper and Historically Black Colleges and Universities to ensure access to education and increase career prospects. 
To honor Black History Month, we are proudly making an incremental contribution of $300,000 where funds will be used to expand evidence-based programs which support improving employment, education and health outcomes for boys and young men of color throughout the United States.
While we acknowledge these commitments alone are not the solution for social justice, we recognize them as engines of socioeconomic mobility and we believe they can be a catalyst for change. 
An Experience for Reflection
In addition to financial contributions, we're honoring the history, resilience and progress of Black Americans through an artistic experience at select Capital One locations, including New York City's Union Square branch, New Orleans' French Quarter branch, Chicago's State Street and Hyde Park Cafés and Washington, D.C.'s Chinatown Café.
As a proud supporter of the National Trust for Historic Preservation, which is committed to preserving historic sites that honor to African American heritage, we chose to spotlight Tulsa's Race Massacre in those cafés as a way to educate Americans on this crucial yet underreported history and honor the legacy of the luminaries who built the thriving epicenter for Black business and culture in the early 1900s. 
This year marks the centennial anniversary of the Tulsa Race Massacre, also known as the "attack on Black Wall Street" in which the prosperous African American community of Greenwood in Tulsa, Oklahoma, was destroyed by a rampaging mob of more than 10,000 racist white residents in 1921. 
Interior displays at our Capital One Cafés will highlight this dark stain on American history and the overwhelming loss it generated for a once-thriving community. We believe the events that happened at Black Wall Street serve as a reminder of the underlying historic and systemic issues that have created disproportionate outcomes for Black and Brown communities.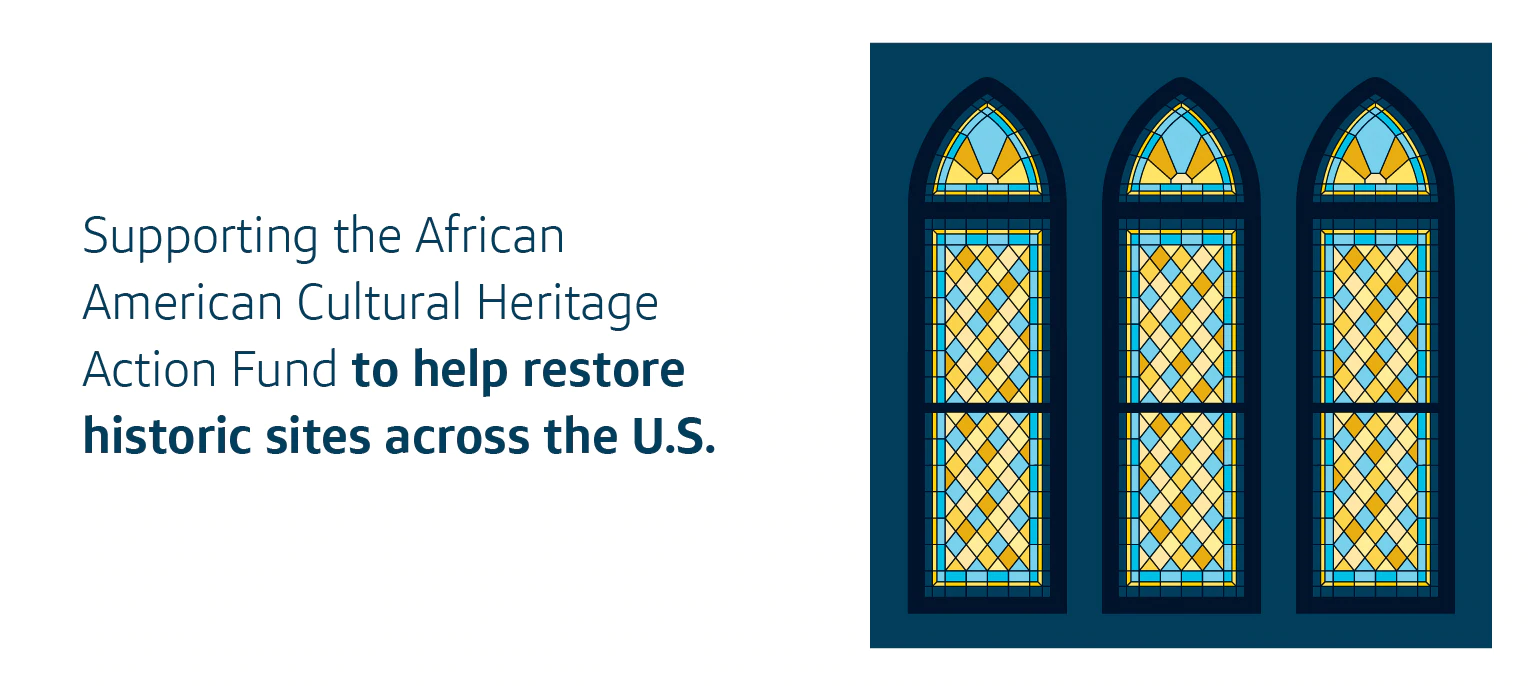 Our support of the African American Cultural Heritage Action Fund – a program of the National Trust for Historic Preservation – will help restore historic sites across the U.S., including the Historic Vernon Chapel AME Church — one of the few remaining buildings still standing from the historic Greenwood/Black Wall Street area. Survivors of the Greenwood Massacre rebuilt that church and their names are inscribed on the stained-glass windows that are currently in need of stabilization and restoration.
In 2020, the African American Cultural Heritage Action Fund invested over $1 million across 27 preservation projects with its highest award given to the Historic Vernon Chapel AME Church. 
"Americans should understand that Tulsa and the racial violence that happened there is not the only story," says Brent Leggs, Executive Director of the African American Cultural Heritage Action Fund. "Greenwood was a prominent and thriving Black cultural landscape and economy — it wasn't called Black Wall Street for no reason. The level of devastation and erasure of that public memory is a tragedy but there is still a lot of history to be uplifted and celebrated as it relates to Greenwood and that's why it's so important that that church stands to tell that story."