Artist showcases greatness of Black creatives
2/17/2021, noon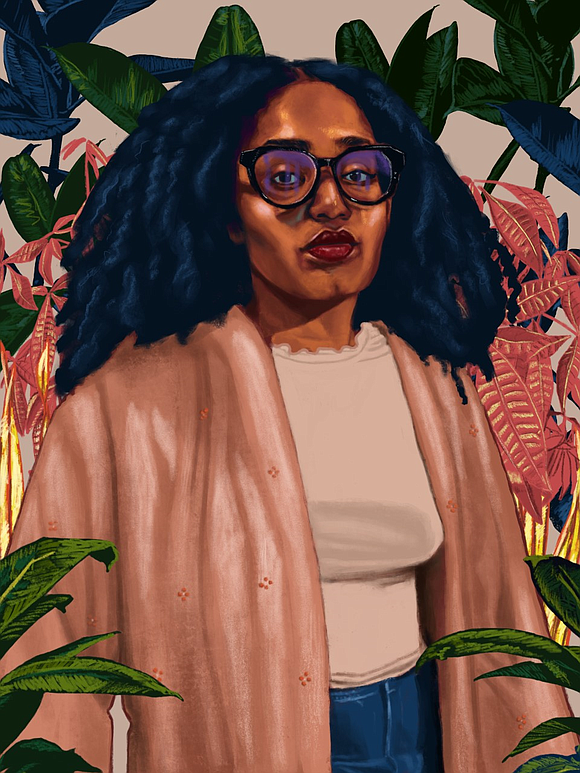 Artist showcases greatness of Black creatives

BY TIA CAROL JONES 
     Brandon Breaux is a local, contemporary multidisciplinary artist known for his work with musical artists, including Chance the Rapper and Leon Bridges. Now, Breaux's work is part of a Rebuild Foundation exhibit celebrating Black creatives.
     "28 Days of Greatness" is a project Breaux conceived and includes 28 digital portraits, one for each day of February, of people who exemplify Black excellence.
     Breaux created the portraits and was looking for partners to amplify the project. Breaux reached out to Theaster Gates, founder and executive director of the Rebuild Foundation. Breaux showed Gates the portraits and Gates wanted to know how he could support it.
      "The direction of the portraits and what the portraits are saying and what I'm doing with my work in this time, complement what Rebuild is doing. Rebuild, I think, has been the catalyst for a lot of work," Breaux said.
      Breaux chose the 28 people for the exhibit based on people whom he knows and it also includes people who support the work as well as people whose work Breaux enjoys.
     "Most of the people, I have relationships with, and I want to cultivate those relationships, and also, let people know they're appreciated. I think it's really important. It's like [a] thank you card, or giving people flowers," he said.    
     Breaux has done portraits before, but this time scaled back a bit and turned the camera around to look at the people who are supporting him. He said it is the first time doing a project like this at this level.
      "I think it's just something about the people that have been down with you since the beginning. And, giving yourself space to make subjects and subjects of the work. As an artist, this is the first time I've done that at this scale," Breaux said. He added, the project would be similar to painting images of a celebrity or idols in the modern world, who inspire you. "Painting these figures in hopes that because of the figure you painted will bring attention to the work, I think that's what social (media) is and doing exhibition and doing
things publicly."
     Breaux intentionally didn't create portraits of super celebrities for this project but instead chose to be more personal in choosing the subjects. He said the people depicted in the portraits embody Black excellence because they are making the best work they can, living life in the moment and giving their fields fully what they have to offer.
      "In context of history - the broader sense of history- a lot of that gets overlooked, the time and attention people put into their lives and the things they did in their life and depending on who they were associated with, or their network, you might not hear about certain folks, but that doesn't mean their contributions couldn't have stood to be shared even more, or are of any lesser quality," he said.
     The images are being posted on Rebuild Foundation's Instagram page @ rebuild_foundation, as well as on Breaux's Instagram @bbreaux.
     The images will also be on display at Rebuild Foundation's Stony Island Arts Bank, located on 6760 S. Stony Island, at the end of the month.