FINANCIAL INSTITUTION CHANGES ITS NAME, COMMUNITY COMMITMENT CONTINUES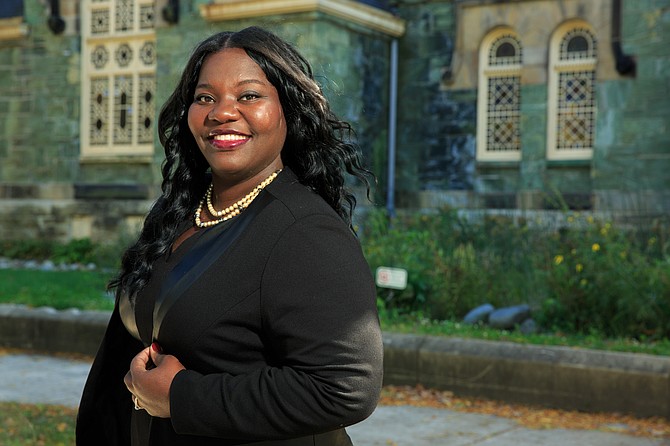 ---
Financial Institution Changes Its Name, Community Commitment Continues

BY TIA CAROL JONES
Chicago Neighborhood Initiatives Micro Finance Group has changed its name to Greenwood Archer Capital. With the name change comes more commitment from the Community Development Financial Institution to invest in the Black community.

Greenwood and Archer is the intersection of what was Tulsa, Oklahoma's Black Wall Street. It was the epicenter of thriving business. The name change also brings a separate identity for
Greenwood, which Chicago Neighborhood Initiatives is the parent company of, as a small business lender.

Greenwood Archer Capital was founded in 2012 and since its founding it has distributed almost $18 million in loans and grants to more than 1,600 small businesses.

Erica King is the president of Greenwood Archer Capital. King, who grew up in banking and lending gained an appreciation for working with small businesses.

"It was very for us important to have an identity that really spoke to the work that we were doing in the space of providing capital to small businesses. So, we needed to come up with a name that fully encapsulated our work and the impact we've had since 2012," King said.

A Community Development Financial Institution is a responsible lender that is committed to serving the needs of underserved small businesses. Micro Finance includes capital less than $50,000. Greenwood Archer Capital lends up to $200,000, providing both micro finance and small business loans.

"Those small businesses make up our economy. They're the ones fueling the growth in our economy, providing jobs to individuals who live in our communities," she said.

Along with the name change, Greenwood Archer Capital has a new mission: To lend its knowledge and capital to reverse the impact of institutional racism, to build vibrant and strong Black communities and lead an environment led by purpose.

Greenwood Archer Capital has increased its loan offerings. Previously, it was lending up to $100,000. It also has "Your Forte, Our Finance," a collaboration with Matt Forte the former running
back with the Chicago Bears. Forte and Greenwood wanted to support small Black businesses that did not have access to commercial real estate. The product will provide 100% financing, with rates currently as low as 3% for Black owned businesses that want to buy commercial property for their business.

The goal is to create wealth and help Black businesses build assets. There also is a new equity investment product. This product offers social equity and financial equity. Greenwood Archer Capital wanted to make sure Black business owners had access to capital. The $25,000 of equity will be offered to four Black owned businesses that align with the Greenwood Archer Capital's four core programs.

The programs include Pathway to Enterprise for Returning Citizens (PERC), Food, Land, Opportunity (FLO), and EMPOWER, a partnership with Business Services Collective.

"Our loans have improved commercial spaces in low to moderate income communities. You think about a lot of the abandoned retail spaces. We have folks who are getting capital to move into
those spaces and are now opening up businesses and providing much needed resources to underserved communities. We're increasing dollars and allowing those dollars to circulate and stay in our communities a little bit longer, she said.

For more information about Greenwood Archer Capital or to access the loan application, visit www.greenwoodarchercapital. com.
---