THE ACCELERATOR PROGRAM PROVIDES RESOURCES FOR NON-PROFITS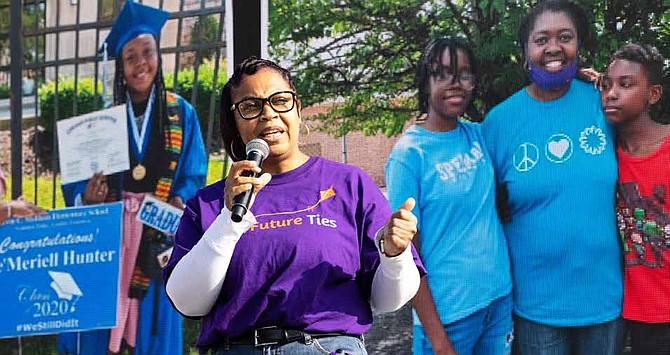 ---
The Accelerator Program Provides Resources For Non-Profits

BY TIA CAROL JONES
The Community Programs Accelerator at the University of Chicago was founded seven years ago, with the knowledge that non-profit organizations play a vital role to the health and vitality of the communities. The Accelerator serves as a central point
for non-profit organizations to access resources that the University of Chicago can provide – build capacity, establish
working relationships and technical expertise. The goal of the Accelerator is to help non-profit organizations scale and grow.

When Jennifer Maddox founded Future Ties, a mentorship program located in Parkway Gardens, she needed some guidance on how to start it so it could be sustainable. She
did her research and found the Accelerator. She started attending some of the workshops to learn how to build capacity.

"They took me in and wrapped their arms around me and said, 'we're going to help you do this.' Because I think they saw my passion and how I really wanted to jumpstart this and get it
going … We were in a dire, desperate need of resources and I was trying to figure out the best way to make that happen. The Accelerator team was right there and very supportive," Maddox
said.

Organizations might work with the Accelerator on one project from three to six months, one year, or for multiple years. Future Ties has been working with the Accelerator since it began. Sharon Grant, executive director of the Community Accelerator
Program, said Future Ties is an example of a non-profit that has used the Accelerator resources to further its mission.

"When we say the word "capacity building," it is in those formal areas to help build programmatic strength, help build organization's resiliency, all of those foundational things that allows the organization to thrive and serve in their mission," she said.

The Accelerator is still supporting Maddox with her endeavors at Future Ties. Maddox tells people who want to start a non-profit to go to the Accelerator because it was where she got her start. Maddox learned how to build a Board and what types of people she needed to support her organization. She learned how to craft a budget for a non-profit when you have no money. The University students sat down with her to create a logo for the organization – a parent holding a child's hand and them both holding a kite string. "It speaks volumes to what we're actually
doing because we're really supporting the families in the neighborhood," Maddox said.

Maddox worked with the Accelerator on the evaluation of the program, its development and curriculum. These things are necessary to be completed when non-profit organizations apply for grants.

Sharon Grant found that the resources non-profits need most
is coaching and a sounding board. Founding, leading or being an executive director of a non-profit can be a lonely role. They are everything -- operations, administration, and program
lead. The Accelerator stands shoulder to shoulder with them – from strategic planning to program development and fundraising.

 "The key glue is that most of these organizations need coaching and they need that wraparound of people they can use as a soundingboard, they can ideate, they can anchor to help guide
them or just really support them in the way they're going," Grant said.

Registration deadline for the Accelerator Direct Program is Friday, Sept. 3. There are three levels of services that the Accelerator can provide. The goal is to meet the organizations at the level they are.

For more information, visit communityprograms.uchicago.edu.
---