ALDERMAN TO RUN FOR ILLINOIS SECRETARY OF STATE
4/14/2021, noon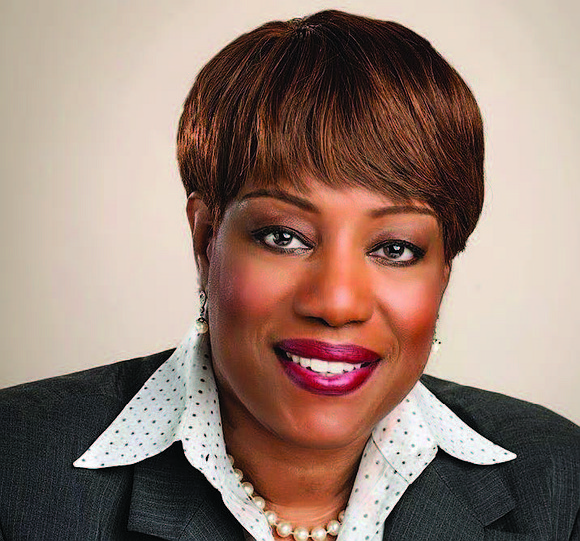 Alderman to run for Illinois Secretary of State

BY TIA CAROL JONES
     Pat Dowell, alderman of the third ward, has announced that she is running for Illinois Secretary of State, a role held by Jesse White since 1999.
     "As a committed public servant, helping people has always been my top priority," she said, adding, that she would build on White's legacy to take the office into a new era, which includes greater customer service, increased efficiency and innovative technology. "The next secretary of state must be a leader, a manager and most importantly, a dedicated public servant," said Dowell.
     Dowell has been the alderman of third ward, which consists of Roosevelt Road north, to 57th street south, west to Union, and east to King Drive and Lake Shore Drive. She was first elected as alderman in 2007. Prior to that, she served as a city planner and deputy commissioner for neighborhood planning for the city of Chicago. She was also the executive director of Public Allies Chicago, Near West Side Community Development Corporation, and Mid-South Planning and Development Commission.
     Dowell said the secretary of state has to be able to serve a diverse group of people in the same way she has approached her role as chair of the Chicago City Council Budget Committee. "I work with diverse communities, and people with different perspectives and needs to pass a $12.8 billion budget that works for every community in Chicago. My goal for this office is to provide the residents of Illinois with the best customer service possible," she said.
     Dowell said that she will not use the office of secretary of state as a personal stepping stone to advance her career, adding, that she has made a pledge not to seek an office higher than secretary of state. "I have dedicated my life as a public servant to helping serve the people's interest, as alderman, that has meant the constituents of my ward and the residents of the city of Chicago. As secretary of state, that will be all the people in the state of Illinois, from Cook County to Christian County," she said.
     Dowell said the secretary of state's office has made vast improvements during White's leadership. While she said the lines are shorter and service is faster, there is more that can be done, she continued. One idea Dowell has is to issue multi-year license plate stickers. She said it would bring more upfront revenue into the state, adding, it would also be safer and more convenient for residents, especially seniors.
     Dowell said as secretary of state, she would also work on improving literacy programs. She said she'd partner existing programs with community groups and local agencies to provide basic literacy, increase language access and computer literacy.
Dowell said the office would also assist small business owners in obtaining the proper licenses. "Let us find innovative ways at the secretary of state to assist these businesses, so that they can save money and reach their full potential as assets to their community and to our state," she stated.
     Dowell said she is running for secretary of state because she knows what good government can do and what impact it can make in people's lives. "In this post-COVID world, we're going to have to re-learn how to make government work better for everyone," she said.
     Dowell added, she delivers for the constituents in the 3rd Ward, and that is what she will do as secretary of state. "I will work hard for you, and I will make serving you my priority," she said.