NEW I GROW CHICAGO EXECUTIVE DIRECTOR SEES ORGANIZATION AS BEING A MODEL FOR BUILDING PEACE AND LOVE IN COMMUNITIES
9/30/2020, noon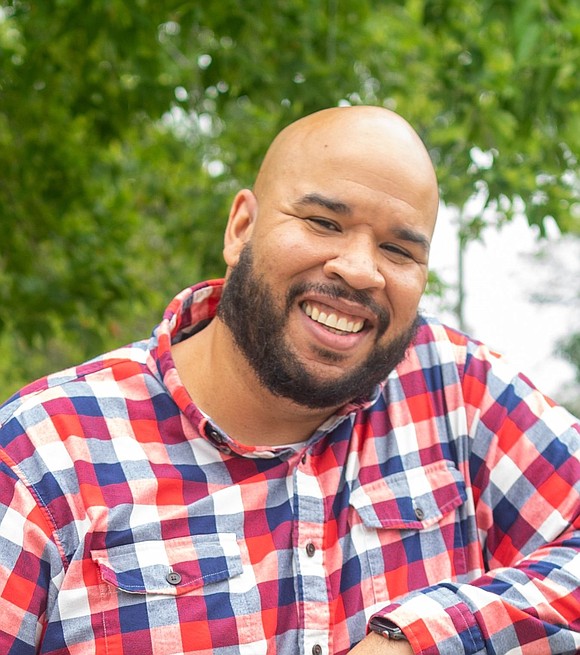 New I Grow Chicago Executive Director Sees Organization As Being A Model For Building Peace And Love In Communities

BY TIA CAROL JONES
     I Grow Chicago has a new executive director. Sol Anderson comes to the Englewood-based non-profit with more than 13 years of experience in the non-profit sector.
     The role of president and founder of I Grow Chicago, Robbin Carroll, will change from the day-to-day operations, to Board member and advocate.
    "I am so proud to welcome Sol Anderson as our new executive director and pass the torch to him, so that I Grow Chicago can grow further, dream bigger, and be sustainable for years to come. Sol brings a wealth of experience in nonprofits, with community engagement at his heart," Carroll wrote in a press release.
     Anderson was previously at Lift Chicago, a non-profit focused on economic stability for families with young children. Anderson said he has spent most of his career in the non-profit sector.
     Anderson attributes the work he's been involved in to his family — and to how supporting others changed the trajectory.       He's also been able to see the impact of helping others through family members, including his great grandfather, grandfather, father and uncles, all of whom have been involved in the ministry.
     He said in Black communities, churches "serve as hubs for social services" and he just never really thought of doing anything that wasn't about helping communities and that wasn't about people having the types of opportunities his family had.
     Anderson added because he has had the opportunity to work in all aspects of non-profits, he knows what it takes to make an organization successful. He went on to say that I Grow has done a lot of "great work" and has been "an amazing community-based organization." He said he doesn't envision taking away, "the really grassroots sort of feeling," from the organization, but sees providing "some formalization" and "the right amount of structure," to help programs grow, succeed and expand. He said he sees this taking shape not only across Englewood, but eventually in other neighborhoods in the city and in other places across the country.
     Anderson said he is setting up infrastructure that allows staff to be more effective. Moreover, he said he wants to do some work around crafting a long-term strategic plan.
     It's really about what the organization wants to accomplish over the next year, next three years, next five years so the work they're doing "is driving towards broader strategic goals and it can help people direct their work on a day-to-day basis knowing that it's focused on something a little more long-term," he said.
     "I think I Grow—going forward, could really be the model for how we build peace and love in communities, not only in Chicago, but all over the world," Anderson said. "I Grow to this point, has done such an amazing job, not only helping to provide things communities need to feel safe and stable and [to] feel love, but also partnering with people in the community to do those things."
     Anderson said it is really important to get the perspective of the people that the organizations are trying to help. He said I Grow Chicago has done a good job of that, and every non-profit should strive to do that. He added he has talked to staff, volunteers and community members and because of what they have lost due to COVID-19, they need more resources and greater support.
     Through the I Grow Chicago's Born to Thrive program, the organization is providing more support for e-learning, with tutoring and with after school support for 40 students in the community, so they can complete their e-learning task. I Grow Chicago is also trying to create a youth council and wants to offer men's group.
     "We're trying to add some layers and incorporate more of those voices into our work, as well," Anderson said. "We're really trying to be holistic and really try to serve people across the continuum of their lives," he added.
      For more information about I Grow Chicago, visit www.igrowchicago.org.