WOMANISH EXHIBIT SET TO OPEN SEPT. 3
9/2/2020, noon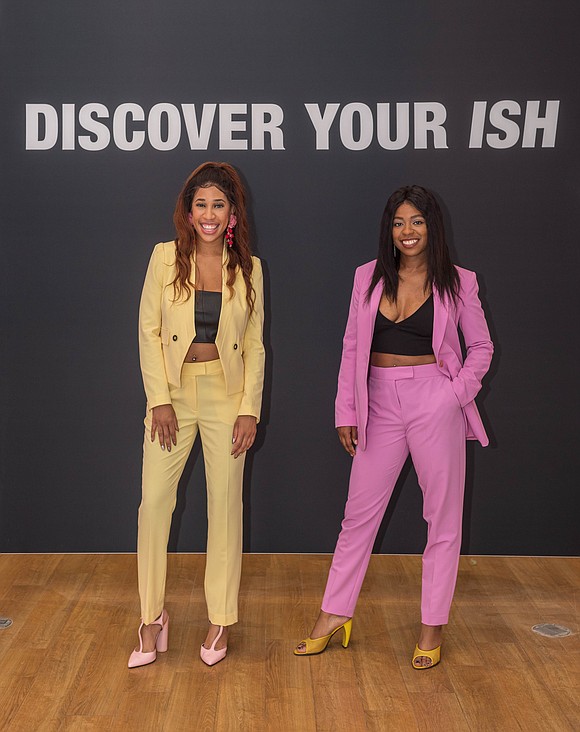 Womanish exhibit set to open Sept. 3
BY TIA CAROL JONES
The Womanish Exhibit is set to open on Thursday, Sept. 3. The immersive, pop-up exhibit, which is located at 114 S. State St., had its opening delayed due to COVID-19.
The Womanish exhibit is five levels of immersive and interactive art and deals with issues that affect women and those who identify as women.
The equal pay activation has a large neon $20 bill with Harriet Tubman's face on it, as well as a neon sign that says, "F U Pay Us."
Womanish was founded by sisters Dionna and Danyelle Gray. The exhibit was curated by Emily Dahlquist and features work by a diverse group of artists.
The exhibit begins with a 50s diner activation entitled, "Delish." It features booths and tables, as well as menus. It was created by Indra Andreshak and Angela Palomba.
"We were presented with the idea that Delish was going to be the opening of Womanish, the entryway, 50s concept diner idea," Andreshak said. Palomba added the idea was to make it super inviting and super welcoming. They use the menu board in the front for all of the exhibits, while the space plays off retro and modern imagery.
Palomba said the goal is to give people a sense of inclusion at the start of the exhibit.
"We have mirrors on the wall [and] booths to sit in. Enjoy your community [and] enjoy your fellow women," Palomba said. The mirrors on the wall show everyone who walks in that they are a part of the exhibit, she continued.
"The whole point of Womanish, [is that] women —cis or non-cis— [are] coming together, in a collaborative, creative space and you can do whatever you want to do with yourself and being a woman within our community."
It is Palomba's hope that the entire exhibit inspires people, especially women, to create and be free to create whatever they want. Andreshak hopes that people who identify as women feel good, excited and pretty in the space. "Find out what it is to be Womanish," Andreshak said.
Danyelle Gray said while the opening was delayed, she's super excited the exhibit is able to open. "We really think our exhibit is really powerful and has a lot of really important topics. We're more than just a photo op. Every room talks about some really important topics," she said.
Dionna Gray added it's a huge relief for the exhibit to be opening. "We've been working so hard for so long to bring this to life. So, just to see people in it, enjoying it, it's just amazing," she said. "I just hope they're inspired just by the artwork, but also just by myself and my sister, we're regular people and we had a dream and we were able to find the right people and make it happen even during this time. I think that persistence and faith and believing in yourself and believing that things will work out for you regardless of what's happening, is so important. I just want people to leave here feeling inspired."
For more information, visit https://wearewomanish.com.