BLACK-LED INSURANCE COMPANY PROVIDES MEDICARE OPTION
10/14/2020, noon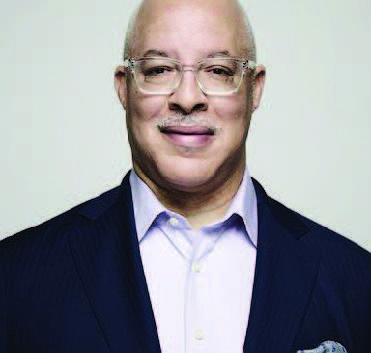 Black-led insurance company provides Medicare option 
BY TIA CAROL JONES
     Open enrollment lasts until Tuesday, Dec. 15. Zing Health, a doctor-founded startup insurance company, is offering Medicare Advantage HMO plans.
      Dr. Eric Whitaker is co-founder of Black-led Zing Health. Its goal is to provide access to underserved seniors in Black and Brown communities. Zing Health was founded in 2019 by Whitaker and Ken Alleyne.
     "Because we're doctor-founded, we put the doctor and the patient back into the middle of the equation," Whitaker said.
     Whitaker said, because of the background of the founders of Zing, there has been a lot of work around the social determinants of health – transportation, education and other things that are important that make a difference to the health of people that go beyond clinical care. It also includes preventative services, dental and vision.
     "Traditional Medicare, doesn't include dental, it doesn't include vision, it doesn't include transportation," he said. "When you do Medicare Advantage, it opens the door to a whole host of supplemental services that aren't available, which we think are important. We've designed this plan so that the benefits can be used."
     Whitaker said in some plans, people have the benefits, but they are hard to use. With the Medicare Advantage plan offered through Zing Health, there is no co-pay for dental services and first dollar coverage up to $2,500.
     "We want people to use our services because at the end of the day, we want communities of color to be healthier," he said. "I've wanted to do work to improve the health of Black communities, particularly Black men, my entire career."
     This is the third insurance company venture for Whitaker. He said he thought he would be able to improve the health of Black communities by working with the government and with not-for-profits.
     He said a reliance on philanthropy and on government grants, put limits on what he could get done. He said, moving into the for- profit sector, being able to take his experience and viewpoints, and using them to access capital to develop a new product and new company, make a big impact.
     "This is the third go-round. Every time I've started a company with a group of people, I've learned some things. This is the culmination of what I've learned from the last two insurance companies that I've been a part of starting," he said.
     Whitaker said he has been intentional about using the business to build economic development in Black and Brown communities. He said it is important to have a Black-led, doctor-founded insurance company to deal with health disparities, especially in the midst of a pandemic.
"A lot of large companies stay away from the population that I'm seeking," he said.
     Whitaker said, because it was a start-up, they had to start from scratch and the goal for the investors is to create Black wealth. He said there have been a lot of hard-learned lessons, but it was worth it.
     "I wouldn't be able to build this company the way we have without having had those hard lessons from the previous two," he said.
Zing Health is moving into Michigan and Indiana in January 2021, and has ambitions of expanding into Missouri, Wisconsin, Minnesota and Ohio in January 2022.
     "We're growing rapidly. It would be nice if we could have an impact on Cook County. I want to have an impact on Black and Brown communities throughout the Midwest, if not the nation," he said. "You have to be properly capitalized to do that. You have to have a team that knows how to scale and take the systems you did on one little county last year and be able to expand it to 12 counties in 2021 and many more counties after that. We want to be a company, when you mention Aetna, Blue Cross and Blue Shield of Illinois or Humana, that Zing is right in the mix."
     For more information on Zing Health, visit www.myzinghealth.com.