DESSERTS FOR THANKSGIVING
11/25/2020, noon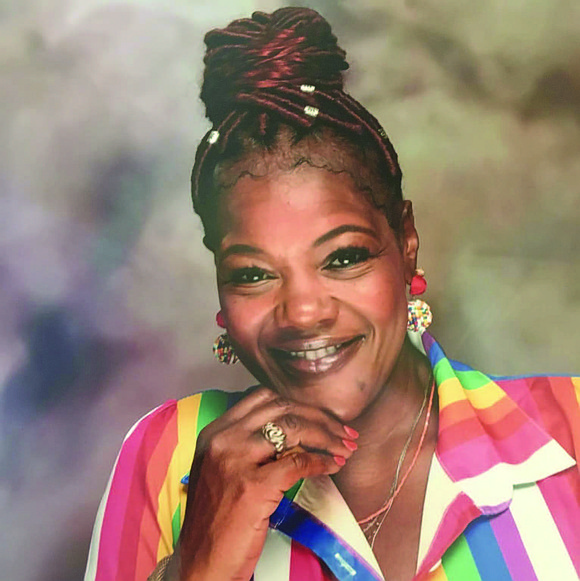 Desserts for Thanksgiving

BY TIA CAROL JONES
     Thanksgiving is here and while gathering together for the holiday isn't recommended, a dinner with immediate family members in your household, should end with dessert. Even in a pandemic, some family traditions are important and help maintain a sense of normalcy.
     Maizelle Hutson is a baker who owns Maizelle's Delights where she creates pound cakes with different flavors. Hutson, who said she got her love of cooking from her mother and grandmother, started out by baking cakes for special events and giving them away to people. It was a way to share her love for baking with others.
    "I love baking, love being in the kitchen," Hutson said. "My grandmother was a wonderful baker and an excellent cook. So, all my cooking and baking skills, I learned from her and my mother."
In 2007, Huston decided to start Maizelle's Delights. She offers full-size and mini poundcakes. They come in flavors that include: almond, banana nut, carrot, coconut pineapple, German chocolate, lemon, red velvet, rum, 7-up, strawberry crumb, caramel, and chocolate. Hutson said the strawberry crumb poundcake is reminiscent of the strawberry shortcake ice cream bar sold on the Good Humor Ice Cream Truck.
    Hutson, who said she likes the caramel, has come up with an almond vanilla flavored cake where she puts caramel over it. She said it's really good! Hutson said the German chocolate cake is the most popular and is flying off of the shelves right now. "Everyone that calls, they want [the] German chocolate [cake]. Strawberry crumb is coming in next because kids like the color. We took it to a barbecue this summer and all the kids came back and said, "I want the pink cake!"
   Hutson said while Thanksgiving and Christmas are busy for her, she bakes all year round, Easter, Mother's Day, for barbecues and cookouts. She said during the holiday season, she bakes a lot of cakes. "I am totally booked, I'm well over a thousand cakes. I'm pretty busy," she said.
     One of the traditions she has continued is to have family over for the holidays. She said her mother and grandmother were big on gathering the family together for the holidays. "With COVID-19, it's going to be hard to have that tradition of having everyone. Usually everyone comes over to our house," she said. Huston added that she hopes one day she will be able to gather with her family and cook for them for the holidays, once the pandemic is over.
    For people who don't bake or tried to bake and didn't succeed, Hutson's advice is to keep trying. She said she has not had to make any changes in the way she does business, due to COVID-19 and added that since her business is online, business has actually picked up. She said people ask for the cakes to be left at the door, so it's a contactless experience. "We haven't had any negative outcome[s] due to COVID-19," she said.
     For more information about Maizelle's Delights, visit maizelledelights.com or call 866-374-0883.