CATERING COMPANY OWNER IS OUT THE BOX Anthony Waller has always had a passion for food. Growing
11/11/2020, noon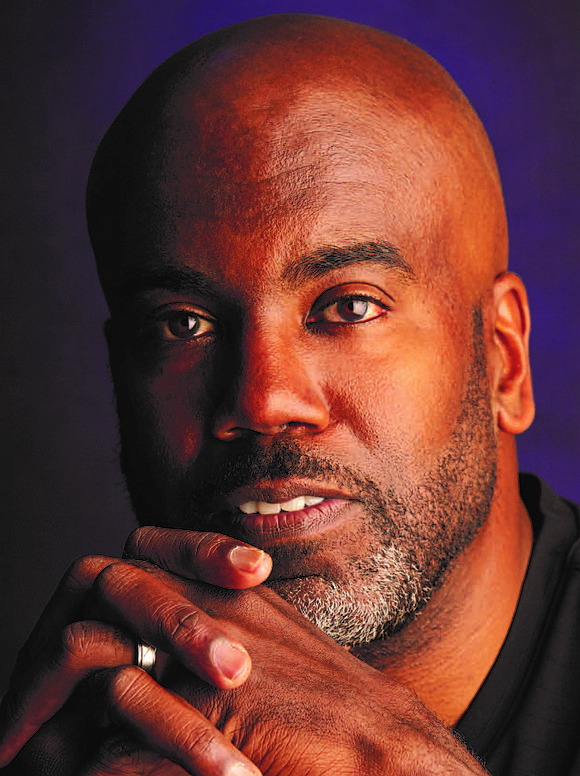 Catering company owner is Out the Box

BY TIA CAROL JONES
    Anthony Waller has always had a passion for food. Growing up, he was surrounded by family members who cooked. Waller started his career in the food industry as a busboy at the Hyatt and is now the founder of Catering Out the Box, which has been around for 18 years.
Waller said his experience trained him to make sure patrons' dining experience is 100 percent and they leave with a good feeling. He said he was more than just a busboy, at times filling in for the waiter and making sure the customers' needs are fulfilled.
     In his next chapter, he worked in broadline distribution, selling to ma and pa organizations, as well as larger, more well-known establishments. He was in management for 14 years, then worked for Sarah Lee for three years before starting Catering Out the Box. Waller said all of that experience really laid the groundwork for Catering Out the Box.
     "You learn a lot based on human nature, how to service the clients, the needs and wants. Any entrepreneur when they start a business, they are looking to a) become their own boss and b) embellish a passion in which they have," he said. "I've always been about food and there's nothing wrong with being one's own boss, but understand you're going to have some good days and some bad days."
     Waller added being your own boss means not being able to leverage to delegate something in another department, as you would in corporate America.
     Waller said his grandmothers and mother and father were always great cooks. He said someone was always in the kitchen.
    "We had a garden in the backyard, tomatoes, greens. Parents being from the south, you learn how to cut the green beans and how to destem the collard greens, and how to cut the chicken, how to sautee` and how to bake the pie. So, all of that really was within the household. I had an incubator right under my nose," he said.
    Waller said the name of the catering company, Catering Out the Box, came about because they think out the box. They are able to create whatever the customer wants, as long as it is within the budget. He described their food as centered around International, Global Cuisine. He said one of the more popular is a taco bar buffet.
    "It's a plethora based on what one is looking for," he said. "The process being, once you acquire the ingredients and understand how to put all those ingredients together, it's relatively easy to be able to execute it."
    Waller is on the executive board of the Hatchery. The 67,000 square foot facility, located in East Garfield Park, built for foodservice entrepreneurs. He said it is a place where entrepreneurs come to create their trade. He described it as a community.
    "Just as the name of an incubator would imply, it allows one in terms of growing from beginning to full development, so you have a community of like-minded entrepreneurs you have learning resources and financial resources," he said.
    The Hatchery is a joint venture between Accion and Industrial Council of Nearwest Chicago. Waller said he got connected with the Hatchery, when he moved from his south side location to his current location, in Pilsen. He collaborated with Accion and he was asked to be a board member because of his expertise. He said the Hatchery is important because independent businesses need a network, financial and learning resources and the Hatchery provides that.
    Catering Out the Box is located at 2443 W. 16th. For more information about Catering Out the Box, visit www.cateringoutthebox.com.