GRANT TO HELP SMALL BUSINESSES IN SOUTH SHORE
5/27/2020, noon | Updated on 5/27/2020, noon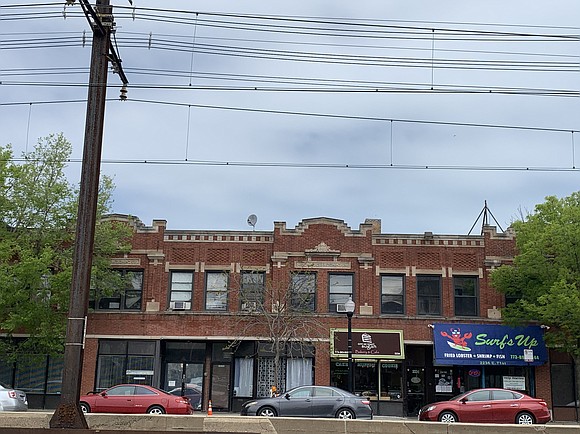 Grant to help small businesses in South Shore
The South Shore Chamber of Commerce wanted to provide grants to small business owners located within Special Service Area #42 during COVID-19, so they created the Transparent Interim Direct Economic Solutions, or TIDES grant.
Special Services Area #42 extends from 71st Street, from Kimbark to South Shore Drive, Stony Island Avenue, from 67th to 79th Streets, and 67th to 73rd Streets.
The South Shore Chamber of Commerce is the service provider for Special Services Area #42, which was established in 2006, and uses tax dollars to provide additional enhanced services that supplement services provided through the city.
Tonya Trice is the executive director of the South Shore Chamber of Commerce. She said the money for the grant is from the cancellation of the 2020 South Shore Summer Festival, which usually takes place in August at the South Shore Cultural Center each year.
"The SSA Commissioners decided that it would be best to identify some type of COVID response solution. So, they asked for proposals and the South Shore Chamber of Commerce created a proposal for a direct grant that the local businesses could use to apply towards operating expenses," she said.
Trice said that while there are 140 businesses along the Special Services Area #42, all of the businesses won't be eligible for the grant.
The criteria for the grant states that businesses must operate a retail or office space, cannot be home-based, franchise or a business with a robust corporate structure. Businesses also had to be in existence for a minimum of two years.
"The businesses must be willing to participate in a business development training. We want to ensure the businesses that have been selected will continue to learn and grow to ensure their sustainability," she said.
Trice said the overall goal of the grant is to provide immediate economic solutions to businesses that are struggling under the weight of COVID-19.
"These funds can be used to cover payroll expenses, rent or mortgage payments, utilities or vendor fees," she said. "And we wanted to put funds in the hands of these owners who have seen a significant decrease in their revenue and could use a little bit of support to help them sustain as we get through these challenging times."
Trice said the South Shore Chamber of Commerce and the Special Services Are #42 benefit from the businesses staying within the community and surviving so they can continue to provide the services and amenities the residents need. She said, without the support from the chamber and the SSA, she isn't sure they would be able to survive.
"I don't think anyone or any business was prepared for a crisis such as COVID-19. And a lot of our businesses are micro businesses and have not been able to receive support from the Federal Government through the CARES Act. So, this is a way of taking care of our own businesses," she said.
Trice said while the grant amount is not large, it will help the businesses that receive the money. There is $300,000 available and each business will receive $3,000 for this round.
"That is all we want to do, [is to] help our businesses survive and know that we are definitely in this together. And, SSA #42 and the South Shore Chamber are doing everything we can to support the businesses," she said.