Barber offers tips to keep safe and healthy during COVID-19
5/6/2020, noon | Updated on 5/6/2020, noon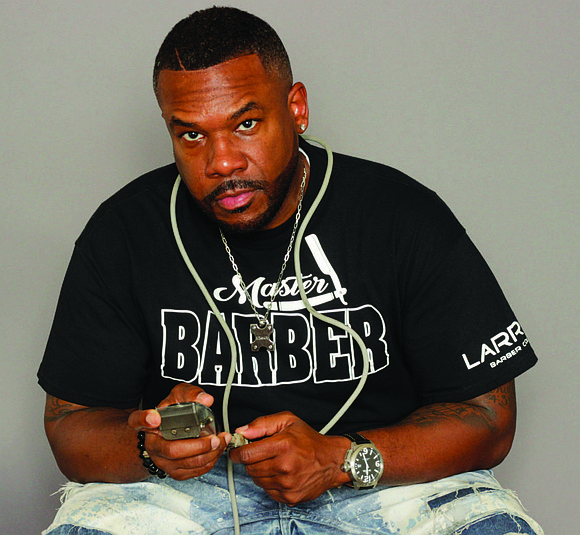 Barber offers tips to keep safe and healthy during COVID-19
BY TIA CAROL JONES
Larry Robert, Jr., is the owner of Larry's Barber College. He has been cutting hair for 33 years and owns six locations of barber colleges in Illinois and in Dallas, Texas. While Robert's students can't service clients or come into the building, they are doing distance learning.
As Barber Shops, Beauty Salons and Nail Shops have been closed during the stay-at-home order because of COVID-19, once they re-open people are wondering, what safety precautions should be taken to ensure the health and safety of workers and patrons.
Roberts said that as a barber who has been through training, he understands safety protocols.
"We don't need anybody to tell us to wash our hands, because it's what we're supposed to do anyway," he said. "Nobody has to tell us to sanitize and disinfect."
Roberts said that infection control is taught in barber colleges and beauty schools, with books and is required in order to get a license.
"So, basically, the precautions that need to be made, it's just that we go back to basics and we do what we should have been doing in the first place," he said.
Some of those infection controls include accidental release measures, which are recommendations on the appropriate response to spills, leaks, or releases, including containment and cleanup practices to prevent or minimize exposure to people, properties, or the environment.
"People don't know that people can die sitting in your chair, whether it be a chemical reaction gone wrong, hair color not properly tested, it can be so many different things," he said. "So, we teach bacteriology, microbiology. There are so many things that we have to teach about all the risks."
Roberts said disinfectants can destroy most bacteria, fungi and viruses on surfaces, but it can't destroy spores in the air and he added hair care workers also use wet sanitizers, like Barbicide.
"But before you put your combs and brushes and different things in the Barbicide, or [in] wet sanitizer[s], you have to wash them with soap and water first, then you completely submerge them inside the wet sanitizer jar."
Roberts also said that it is good for barbers and hair stylists to use the disinfectant sprays, like Lysol, to sanitize the chair, after each client gets out of the chair. He even suggested using gloves.
"There needs to be better measures as to how to handle it," he said. "If you have 20 clients, that means you have to change your gloves with every client. The nucleus of it is that we need to properly sanitize and we need to properly disinfect."
Roberts said that people need to be completely educated on health and safety measures to deal with COVID-19 upon returning to the shops and salons.