SMALL BUSINESSES HAVE TO COPE WITH CORONAVIRUS CONCERNS
3/25/2020, noon | Updated on 3/25/2020, noon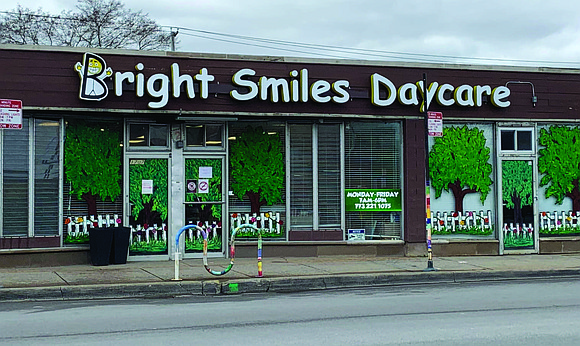 Small businesses have to cope with Coronavirus concerns
BY TIA CAROL JONES
Small businesses are trying to stay afloat in the midst of coronavirus, COVID-19. With social distancing, self-quarantining and closures, businesses are trying to navigate and make decisions that will keep everyone safe.
Rami Brown owns Bright Smile Daycare in Calumet Heights.
"At this time, I'm trying to make sure I don't close. Also, I'm concerned about having the appropriate supplies on hand," she said.
While Governor J.B. Pritzker gave the directive to close all the schools, he didn't mention day care centers or nursery schools.
"He protected the teachers and students, but he didn't protect the toddlers and the babies," she said.
Brown said while she is trying to remain open, she's responsible for the health, safety and well-being of her staff and herself.
"I really would appreciate [it] if [the] Department of Children and Family Services or the Governor would give us some direction," she said.
In the meantime, she has reached out to parents who have been very helpful and brought in supplies.
"We've been keeping the daycare clean and making sure everyone is healthy and safe," she said.
Brown said she has a quarter of the children in the daycare than she usually has.
"I do feel uncertain. There is a safety concern," she said. "I still would like to serve my families. It's hard to work from home with children. They have a routine."
Brown said she will lose money if she closes, and she is not mandated by the state or the Governor to be closed.
"Virus-wise, I do want to be closed. Work-wise, I want to stay open," she said.
Malcolm Williams has an Airbnb in North Kenwood. He said while winter in Chicago is already challenging, trying to operate during the pandemic is even more challenging.
"When it comes to cancellations, it has only been three people so far," he said. "Each time, that's what they told me, they're cancelling because of coronavirus. I've even had a person who was staying who left early."
Williams estimates he has lost about $1200 so far. He uses the profits from renting out rooms as an Airbnb to pay the mortgage. Now, he said, he will have to pay out of pocket. He said he made sure cleanliness was always paramount.
"I have an amazing cleaning woman," he said. "She was ahead of the virus cleaning down the common areas."
On Thursday, March 19, Mayor Lori Lightfoot announced the creation of the Chicago Small Business Resiliency Fund, with more than $100 million in targeted, low-interest loans to severely impacted small businesses. The public-private partnership involves a $25 million grant by the City of Chicago, $50 million in capital by the Chicago Community Catalyst Fund, as well as $10 million from Goldman Sachs's Urban Investment Group. Fifth Third Bank pledged $1 million and Bob Clark and Clayco Construction have pledged $250,000.
"These loans are designed to provide much needed cash-flow relief for neighborhood entrepreneurs," Lightfoot said in a speech. "When we support small businesses, we support their workers, who in turn help uplift the vibrancy of our neighborhoods."