CORONAVIRUS HAVING DEVASTATING IMPACT ON LOCAL RESTAURANTS
3/25/2020, noon | Updated on 3/25/2020, noon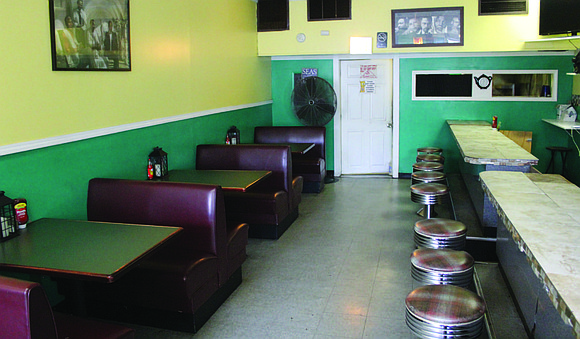 Coronavirus Having Devastating Impact On Local Restaurants
BY WENDELL HUTSON Contributing Writer
The coronavirus pandemic is having a devastating impact on local restaurants scrambling to keep their doors open after Gov. JB Prtizker suspended dine-in service until the end of the month.
And now, with the temporary closure of Chicago Public Schools extended until April 20, restaurant owners are wondering if the same thing will happen to them too.
"I understand the need to suspend dine-in service at restaurants to prevent the spread of coronavirus, but if we do not get the virus itself under control, nothing will change," said Derrick Taylor, president of the Black McDonald's Operators Association of Chicagoland & Northwest Indiana. "The virus has reduced foot traffic tremendously, so even if dine-in was open, business would still be slow."
Taylor, who owns 11 McDonald's including one at 7900 S. King Drive, added that everyday, the closure is cutting into his profits, and if the dine-in suspension continues, "I don't know how long would I be able to stay open," he said.
City officials said the dine-in suspension is a heavy burden for restaurants but necessary and plans to help businesses as much as possible.
"I know these restrictions are a heavy burden on our restaurant community," said Rosa Escareno, commissioner for the city's Department of Business Affairs and Consumer Protection. "We feel your pain and will work with you to share updated guidance, address concerns and answer questions."
One Chatham restaurant, Mather's-More Than A Café at 33 E. 83rd St., offers a carry out menu but chose instead to temporarily close until dine-in service is reinstated by the governor. A majority of its customers are seniors and according to the U.S. Centers for Disease Control and Prevention, seniors are most at-risk for catching the coronavirus.
Christina Bates, a spokeswoman for Mather's, declined comment.
The nonprofit Chatham Business Association (CBA) is recommending to restaurant owners to become a "grab and go" place until the governor reinstates dine-in service.
"At all costs, don't close your doors. That is what I am telling owners. Do curbside service by having your staff bring food orders outside to the customer," explained Melinda Kelly, president of the Chatham Business Association. "Make it easier for customers to place orders by accepting credit cards and allowing for online orders."
She added the CBA would assist businesses seeking emergency loans from the Small Business Association, which is offering $350,000 loans. The federal government and the city of Chicago are also offering short-term loans for businesses impacted by the coronavirus.
Since social distancing is being practiced, Kelly said CBA's office is currently closed to the public, but the organization is available by phone and by email. For businesses finding themselves in any unique circumstances, Kelly is encouraging them to contact the CBA.
Last week, Mayor Lori Lightfoot launched the Chicago Small Business Resiliency Loan Fund in partnership with the Catalyst Fund and other private sponsors that will soon provide more than $100 million in low-interest loans to small businesses. The fund would target historically under-resourced communities with an emphasis on minimizing hardship for those businesses and their employees. According to Lightfoot, the new emergency fund will lend up to $50,000 in working capital loans to neighborhood entrepreneurs to help support rent and payroll expenses.