GSK Consumer Healthcare teams up with Paula Abdul for the launch of Voltaren Arthritis Pain Gel
6/24/2020, noon | Updated on 6/24/2020, noon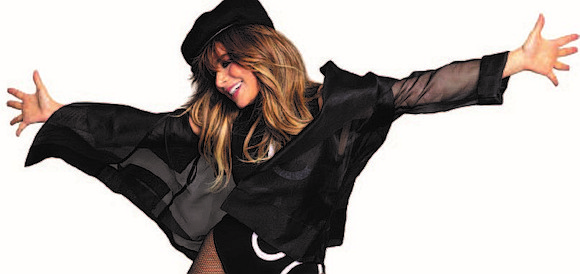 GSK Consumer Healthcare teams up with Paula Abdul for the launch of Voltaren Arthritis Pain Gel
GlaxoSmithKline (LSE/NYSE: GSK) has announced that Voltaren Arthritis Pain Gel (diclofenac sodium topical gel, 1% (NSAID) arthritis pain reliever) recently became available over-the-counter (OTC) online and in stores nationwide, providing the over 30 million osteoarthritis patients across the country broader access to a leading pain relief option.
To launch the OTC offering, Voltaren is teaming up with music superstar Paula Abdul, who uses Voltaren for her arthritis pain.
Staying active is important for arthritis patients everywhere, and together, Voltaren and Paula Abdul will inspire people to "rediscover the joy of movement."
"I'm excited to partner with Voltaren Arthritis Pain Gel to share my personal journey with arthritis and success using Voltaren," Abdul said. "I've put my joints through a lot over the years. Dancing, jumping, flipping – it's my heart and soul, but I've been pushing my joints to the limit for decades as a result. When I was diagnosed with arthritis, my doctor prescribed Voltaren, which made a huge difference in relieving my pain and helping me move with ease. I am so excited it's now available OTC at stores nationwide."
Joint pain due to arthritis symptoms is a daily reality for millions of people in the United States, and with many people across the country staying at home more often, finding arthritis pain relief is more important than ever. In a recent study of 1,000 U.S. adults aged 35+ suffering from joint pain conducted by Voltaren in partnership with Wakefield Research, 82 percent of respondents said their physical activity has decreased as a result of more time at home, and 92 percent of respondents report that their joint pain is the same or more severe during this time.
"Stay-at-home orders led to a unique set of challenges for those with arthritis," said Jissan Cherian, director, U.S. OTC Marketing at GSK Consumer Healthcare. "Now, more than ever, we need to offer solutions that help ease the challenge of joint pain and inspire arthritis patients to rediscover the joy of movement, even as we adapt to changing routines and a new way of life."
As an alternative to pills, Voltaren treats joint pain by delivering medicine at the source, and is absorbed through the skin and not through the stomach and is applied directly to the site of pain.
"As the world leader in pain relief, we have seen how Voltaren has helped people with osteoarthritis treat their pain and improve their quality of life" Cherian said. "The OTC availability of Voltaren Arthritis Pain helps to provide greater access to an effective topical treatment option for joint pain patients, so more people with osteoarthritis pain can find relief."
Voltaren Arthritis Pain Gel is now available online and at most major retailers nationwide.