CLARA KIRK REMEMBERED AS SAVIOR FOR ABUSED WOMEN AND A CHAMPION FOR ENGLEWOOD
6/24/2020, noon | Updated on 6/24/2020, noon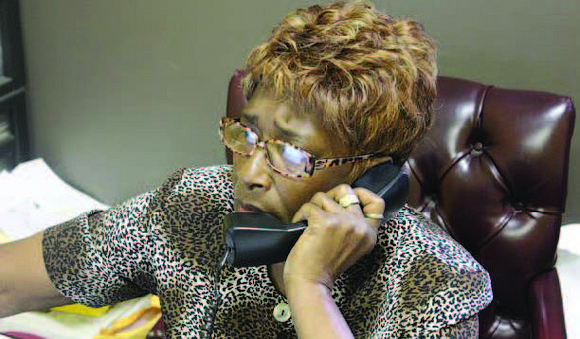 Veteran Chicago journalist Robin Robinson became friends with Kirk after she volunteered to emcee a fundraiser for her.
"Clara Kirk showed me just how powerful one relentless person can be. She sheltered, fed, loved, empowered, taught, scolded, and protected hundreds of women and children by the sheer strength of her faith and persuasion," recalled Robinson. "Everyone who met her and saw her love in action, wanted to help (her)."
Kirk received many awards and recognitions during her tenure including one by the Illinois African American Families Commission for her years of work as a shelter operator for homeless women and children, and also the President's Service Award from former President Bill Clinton.
Born in 1941 in Mississippi, Kirk's family was part of the Great Migration north. Her family settled on Chicago's Northwest Side, and in 1974, she moved to Englewood where she lived in the 7000 block of South Paulina Avenue until her death.
Robinson added that she is confident Kirk's legacy of helping people will continue for years to come because she left a permanent imprint on Englewood and on her.
"Anytime I think there is a mountain too high, I will say her name. And start climbing," said Robinson.