AWARD RECOGNIZES ARTS AND CULTURE, JUSTICE AND MEDIA
6/24/2020, noon | Updated on 6/24/2020, noon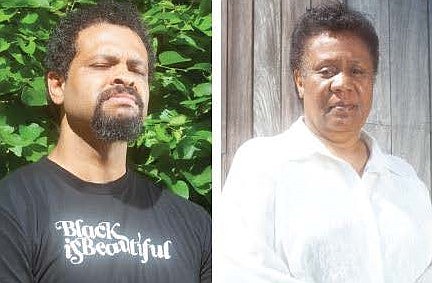 Award recognizes arts and culture, justice and media
BY TIA CAROL JONES
Jackie Taylor, founder and CEO of the Black Ensemble Theater, and Faheem Majeed, of the Floating Museum are among the 2020 cohorts for Leaders for a New Chicago.
The award is part of a partnership with The Field Foundation and the John D. and Catherine T. MacArthur Foundation. It is a continuation of the Field Foundation's investment in racial justice visionaries and organizations addressing systemic issues in Chicago's disinvested communities.
There are 11 leaders in this year's cohort from three different categories, which include Art, Justice, and Media & Storytelling. Each cohort received a $25,000 cash award and the organizations they are affiliated with, received $25,000 for operating cost.
The Black Ensemble Theater has been an arts and cultural institution in the city of Chicago for 45 years. The theater, located on the city's North side in Uptown, is known for "The Other Cinderella."
Taylor said the award announces that the Black Ensemble Theater "is an important element in moving our society forward in terms of leadership and it magnifies at this time, an organization - whose mission for the last 44 years - has been to eradicate racism." She added it puts a spotlight on the Black Ensemble Theater at a "vitally important time in our history."
Taylor said that being named a Leaders for a New Chicago cohort means that the Black Ensemble Theater's work is necessary and that more work needs to be done, adding what is needed for a new Chicago is a transformation. "And, that's not going to be easy. Chicago, like most major cities in America, have been racist for a long, long, long, long time, we're still dealing with it," she said.
Taylor added the Field Foundation and the MacArthur Foundation are philanthropic organizations that have been a big part of changing the trajectory and trying to create an equitable field. "They're ahead of the game, in not only trying to create an equitable field, but focusing on not being ashamed, or afraid to say, 'we're going to focus on those people who have not had the focus.' And, that's important. Not only is it equitable, but they realize they have some catching up to do," she said.
Majeed is part of the collective for the Floating Museum, which includes Avery R. Young, Andrew Schachman and Jeremiah Hulsebos-Spofford. The first project was the Calumet Park Assembly in 2016, then they floated a barge down the Chicago River. And most recently was the Cultural Transit Assembly, using the CTA Green Line as a moving cultural destination.
Majeed said the recognition is a huge thing, both in terms of him being identified as a leader and also for the organization being recognized. He said he will be sharing the money with the co-directors. "We do this as a passion project. We haven't taken salaries from this for some time. So, I'm really excited to share my portion with my collaborators," he said.
Majeed said there are some big plans in the future. One will give the Floating Museum and other Chicago artists the opportunity to do work on an international scale. He said the group also wants a practice space. "After you float down the river, after you do installations all over the city, we always intend to work in the communities we nestle in, we actually need a little bit of rehearsal space," he added.
Majeed said the award shows that the Field Foundation has been supportive of artists and of the Floating Museum. "It's not surprising because it's a really smart way of supporting the cultural production in the city. So, I've always appreciated them for that," he said.