RETAILERS PARTNER WITH BOYS & GIRLS CLUBS OF AMERICA TO HELP PREPARE KIDS AND TEENS FOR BACK2SCHOOL
7/29/2020, noon | Updated on 7/29/2020, noon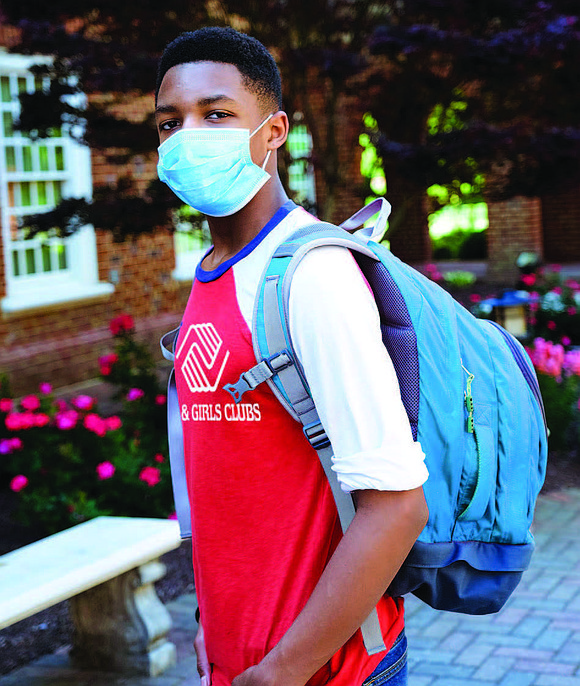 Retailers Partner with Boys & Girls Clubs of America to Help Prepare Kids and Teens for Back2School
Boys & Girls Clubs of America recently launched its 2020 Back2School cause campaign in partnership with more than a dozen retailers around the country.
As millions of kids and teens are gearing up to return to school, whether virtually or in-person, the youth advocacy organization is working to ensure that all kids, especially those who are in the most need, have the same opportunities to succeed in life.
"Back to school will look a lot different this year for America's kids," said Jim Clark, president and CEO, Boys & Girls Clubs of America. "But even in uncertain times, Boys & Girls Clubs are here to support kids and teens, providing a safe place with meals, school supplies and virtual or in-person programs with positive mentors. I want to give a huge thank you to this year's Back2School partners. Their support will help Clubs do whatever it takes to ensure kids, families and communities have what they need to navigate the upcoming school year."
Throughout the Back2School promotion, corporate partners are supporting Club youth by donating school supplies, galvanizing their employees to volunteer with local Clubs while adhering to social distancing guidelines, and engaging the public to participate in the cause campaign.
Charles Schwab Foundation, Chuck E. Cheese, Comcast NBC Universal, FRThankYou.com, The James M. Cox Foundation, Panda Express, Ross Stores, Toyota North America, and Wayback Burgers are supporters of Boys & Girls Clubs of America Back2School by raising awareness of the needs facing kids and helping ensure that they have all the right school tools for a successful educational experience.
In addition, the following Back2School partners are offering ways customers can get involved by participating in the following partner programs:
Buffalo Wild Wings
On August 19, guests can support youth sports by dining at Buffalo Wild Wings restaurants. Ten percent of the check plus all additional guest donations will support local youth sports through partners like Boys & Girls Clubs.
Champion Athleticwear
On August 5, Champion is launching a new CSR initiative, Champion For All, aimed at creating a more inclusive environment for people of all backgrounds – regardless of their race, age, income, religion or gender. As part of this initiative, Champion is donating 50,000 masks to Boys & Girls Clubs of America. In partnering with Boys & Girls Clubs of America, Champion wants to make sure kids are safe and protected when returning to school this fall. Champion is also launching a Champion For All collection as well. Proceeds from this collection will help support the mask donation. The collection will be available exclusively at Champion.com and Champion retail stores in New York, Boston and Las Vegas.
The Coca-Cola Company
Coca-Cola and Family Dollar have teamed up with Boys & Girls Clubs to make a difference in the communities they serve. By purchasing participating Coca-Cola products through December 31 at your local Family Dollar stores, 10% of purchases, up to $1 million, will be donated to Boys & Girls Clubs of America.