IGrow Chicago hosts in-person camp
7/29/2020, noon | Updated on 7/29/2020, noon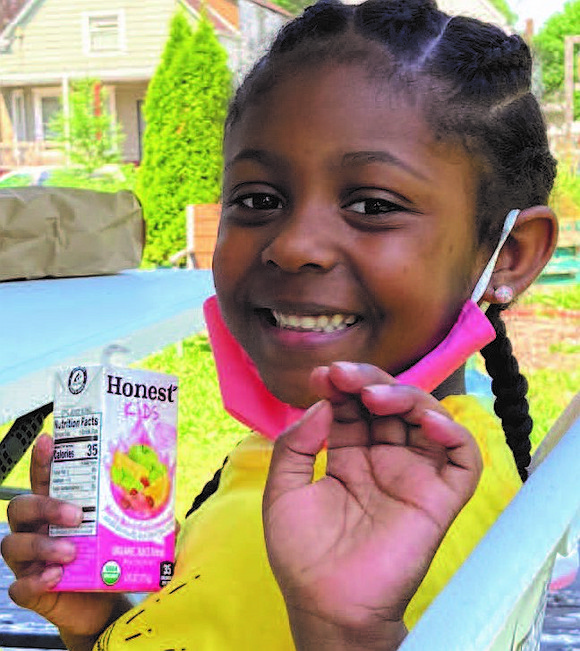 IGrow Chicago hosts in-person camp
BY TIA CAROL JONES
While summer usually means children attend camp or some outdoor activity, COVID-19 has either forced organizations to cancel summer activities or host virtual camps. But IGrow Chicago decided to host its Summer of Hope Program in-person, with safety protocols in place.
Summer of Hope began seven years ago as a way for children in the Englewood community to come together and engage in fun, safe activities. Its mission is to create an environment where children can play without fear.
This year, due to COVID-19, the structure of the camp is different. The camp, which began on Tuesday, July 7, and ends on Thursday, Aug. 13, will run from 10 a.m. to 2 p.m. Monday-Thursday. There will be 30 campers, who are split into three groups in three campus locations. All the children and staff wear masks and are temperature checked daily.
Rita Carmona is the Summer of Hope Coordinator for IGrow Chicago. Carmona said the organization decided to have the camp in-person because its goal is always to foster a sense of connection.
"I think for us, taking that extra step of doing in-person summer camp would be within our values and would help have a sense of normalcy and connection for the kids, even though our camp looks really different this year," she said.
Carmona said there is a very extensive safety protocol that all of the camp counselors follow.
"Our camp is usually, there's a lot of kids, there's some adults, going on field trip[s], hanging out all together, a lot of spending time together," she said. "Because of COVID, we couldn't really do that, so we have our tents outside. Our camp is entirely outside now because it's safer."
Carmona said the campers are in three different locations within the Peace Campus. Those campers, ages 6-12, are separated not by age, but by household and by families, which have connections. "Worse-case scenario, it [the coronavirus] doesn't spread as far as it would if we were connecting people who weren't usually together," she said.
Carmona said IGrow is also committed to wellness, along with the health and safety of those who participate in the camp. She said the organization looked up all of the CDC guidelines and kept up to date on all of the ways they could stay safe, which included wearing masks and utilizing hand sanitizer. Additionally, the staff has been tested for COVID-19.
Discussing the mental health toll COVID-19 has had on society, Carmona said they also had to take this into account too. "But also, how do we acknowledge the huge mental health problem, right now, because of this isolation, because of the trauma, not only because people are losing families or losing so many people within their community? For everyone, is this whole new sense of normal, having our entire whole world flipped upside down and back around. So, there's a huge mental health effect on that," she said.
Carmona said so many issues with isolation can be met through community adding the organization had to figure out how to continue to foster a sense of community on that block in Englewood.
"How do we tap into that sense of trust of our community that we've built over the years, to try something different and try something new, to meet these needs that we're seeing that are beyond feeding our community and giving them the supplies that we need," she said. "It feels like such an honor and such a blessing to be back on the block, to be with the kids and [to] see the community again."