Local small business owners look to digital resource
7/15/2020, noon | Updated on 7/15/2020, noon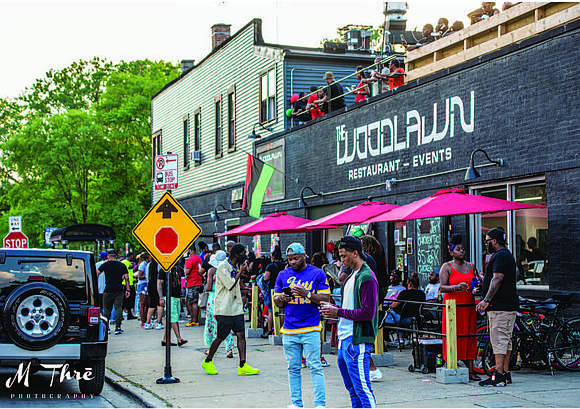 Local small business owners look to digital resource
BY TIA CAROL JONES
ChiBizHub, a digital portal that provides resources for small businesses, had to pivot in the midst of COVID-19. The portal launched a year ago and has connected 900 entrepreneurs to resources necessary for them to build their businesses.
The portal, ChiBizHub, is an initiative of World Business Chicago, which is a public-private partnership between the city of Chicago and the business community. It serves as a liaison across business sectors to create opportunities for economic growth.
Kendra Thomas is the business resource manager for World Business Chicago. Thomas said that prior to ChiBizHub celebrating its one-year anniversary in April, Thomas and her colleague Jasmine Garcia, identified there was still a need for small businesses to continue to receive the support and education necessary to grow their businesses, in the midst of COVID-19. "We did a pivot, Jasmine and I, and we started working with our resource providers and working with our business owners to bring online platforms that we call, 'Conversations with ChiBizHub,' to our actual web platform," Thomas said.
With 'Conversations with ChiBizHub,' Thomas added business owners are able to register for free webinars and learn what their counterparts are doing to pivot during COVID-19. "We pivoted to doing more online content since COVID-19, we've actually had 10 webinars," she said. "We've done a major pivot and [we're] offering more online content to small businesses."
Thomas said that during COVID-19, entrepreneurs had more time to assess their business strategies. And, some have started to rebrand their content for their businesses, as well as started other businesses during COVID-19. "We wanted to actually have content that was applicable to what the business owners and/or entrepreneurs were saying they needed," she said.
Thomas said listening to the needs of the entrepreneurs, business owners and resource providers has allowed more business owners to connect via web-based platforms, since events have been decreased or stopped because of the pandemic. She said business owners are using platforms like Google Hangout and Google Meetup to connect with counterparts.
There is also a COVID-19 ChiBizHub resource page to find out more about the upcoming webinars as well as future webinars. The page has information about loans and grants. Thomas said since the COVID-19 resource page was created, there has been more than 15,000 page views.
Donnell Digby, owner of The Woodlawn, is an entrepreneur who uses ChiBizHub. The pop-up event space, located at 1200 E. 79th St., is an internet café by day and a restaurant space at night. Digby said he wanted to create a space that would give chefs an outlet to showcase their menus and serve their clientele. "The ChiBizhub, the webinars are great, great information, they're always updating their site with resources we can use as business owners to keep us in line and keep us abreast of what's available and what can help and how we can do better and operate better," he said.
Digby said the staff at One World Chicago is always one phone call away to answer any questions he has. He is grateful for the personal touch from the staff. During COVID-19, The Woodlawn had to pivot from dine-in to pick-up. He said ChiBizHub helped with the pivot. "You get to read firsthand, what you can and can't do and what we can do to help keep the public safe," he said.
Thomas said Digby is considered a shining star, and an example to other entrepreneurs and business owners. Digby was recently featured in the ChiBizHub newsletter.
"We want people to know there are successful people in communities that have businesses that are there for the residents," she said. "We're continuing to spread the message, and he's one example of someone who took an idea and followed it through."
For more information, visit chibizhub.com.