Sesame Workshop Names Kay Wilson Stallings Executive Vice President Of Creative And Production
7/1/2020, noon | Updated on 7/1/2020, noon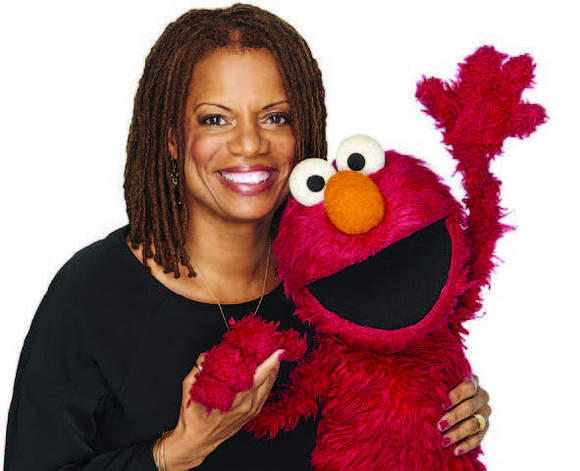 Sesame Workshop Names Kay Wilson Stallings Executive Vice President Of Creative And Production
CEO Jeffrey D. Dunn recently announced that Kay Wilson Stallings has been named the new creative leader for Sesame Workshop, the nonprofit media and education organization behind Sesame Street and other critically acclaimed children's programs, including Esme & Roy, Ghostwriter, Helpsters, and The Not-Too-Late Show with Elmo.
Effective immediately, Wilson Stallings becomes Executive Vice President of Creative and Production. Her appointment comes following a seven-month nationwide search to replace Brown Johnson, who retired last month. In her new position, Wilson Stallings will join Dunn's executive leadership team and will report to President of Media & Education and COO Steve Youngwood.
"Kay is the right leader to helm Sesame Workshop's creative efforts as we embark on our next 50 years," said Dunn. "Beyond possessing a true wealth of knowledge and experience in creating thoughtful children's programming, Kay is passionate about our ethos and mission – to help kids everywhere grow smarter, stronger, and kinder. In her nearly five years at Sesame Workshop, she has been a champion for new and diverse voices in all areas of the creative process, from founding the Sesame Workshop Writers' Room to the animated screen. The future of our educational programming is in outstanding hands."
In her new role, Wilson Stallings will oversee the domestic production of Sesame Street, starting with the development of the iconic program's 52nd season, and will work closely with Sesame Workshop's international teams to expand the show's global presence. She additionally will lead creative across all of Sesame Workshop's current productions for distribution partners PBS, WarnerMedia, and Apple TV+, as well as a robust pipeline of new series and original short-form content for kids, including Sesame Studios on YouTube.
Wilson Stallings's appointment comes at a momentous time in the Workshop's history. Her appointment builds on Sesame Street's recently-concluded 50th anniversary, which included receipt of an Institutional Peabody Award and a Kennedy Center Honor, and, last month, 17 Daytime Emmy nominations for Sesame Street, Sesame Street's 50th Anniversary Celebration and Sesame Street in Communities programming. Sesame Workshop garnered an additional 13 nominations for new Apple TV+ series Ghostwriter and Helpsters, both of which were developed by Wilson Stallings and her team. In recent weeks, Sesame Workshop has played a vital role in delivering on its mission through a primetime special as well as CNN Town Halls addressing COVID-19 and racial injustice. The Workshop also recently announced production on Mecha Builders, its first-ever CGI-animated spinoff of Sesame Street.
"Kay brings energy and imagination to every project she leads, along with a passion for helping kids and families," said Steve Youngwood, president of media & education and chief operating officer of Sesame Workshop. "She inspires excellence and welcomes a range of voices to the creative process. We are thrilled that she will lead our creative team as they continue to develop innovative, impactful content."
Wilson Stallings joined Sesame Workshop in 2015 as Senior Vice President of Creative Development, overseeing all new content creation for Apple TV+, HBO Max, PBS and YouTube. She helped broaden audiences by exploring long and short-form content series as well as animated and live-action programming. To date, Sesame Workshop series developed under Wilson Stallings have earned 17 Daytime Emmy nominations.