Speaker reaches young Black men through books and mentoring
1/22/2020, noon | Updated on 1/22/2020, noon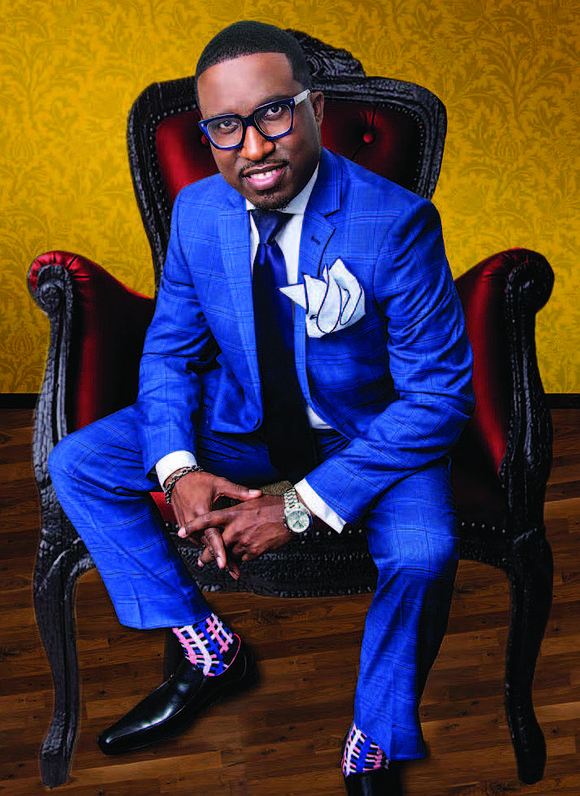 Speaker reaches young Black men through books and mentoring
BY TIA CAROL JONES
Jermaine L. Anderson wants to lead by example. As founder and executive director of I Am A Gentleman, Inc., Alexander empowers young men to be successful. And, as the author of the "Carson Cares" book series, Alexander inspires young men to be respectful, responsible and generous.
Anderson founded I Am A Gentleman, Inc., in 2016, with the vision to provide personal development classes for young men, ages 13-21.
Anderson said as a public speaker, it was disheartening to him to go to events and see young men of color not dressed for the occasion. He created the Project Gentleman as a one-day event with seminars, workshops, guest speakers, vendors, haircuts, manicures and a boutique where young men could get attire to wear for graduation and for job interviews.
"I have always had an affinity to young Black men and boys, I was in their shoes. Although I grew up with a father, my calling is to give back to them and be what they've been missing," he said.
Anderson counts his father as one of his influences, along with teachers and his pastor.
"He just epitomized what it meant to be a hard worker. He never missed a day of work that wasn't planned. He displayed what it meant to be a role model," he said.
In addition to Project GentIeman, I Am A Gentleman, Inc., provides four programs which include the White Table Cloth Experience, that teaches about fine dining and etiquette; Tis The Season, that provides clothes, toys and dinner to less fortunate families; Project Gentleman Father's Day, that is a suit giveaway; and Polka Dot Socks, that teaches young men the importance of self-esteem and confidence.
Since Polka Dot Socks began in 2017, there have been 750 students served. This free mentoring program is for young men ages 13-21. Registration is open and season 7 of the program will begin Saturday, Feb. 8.
"We try to reach as many as we can, one young man at a time. The goal is for them to be so transformed, so inspired, they will go and get their friends and neighbors and give back to them," Anderson said.
Anderson published the first series of "Carson Cares" on Sunday, Jan. 12. Series One contains three books and follows Carson, a gentleman who is respectful, responsible, kind and generous. He said he created the books because he received messages asking about reaching out to Black boys who are younger than 13.
"We knew we could fill that void as well. The books contain relatable stories with the goals taken from I Am A Gentleman," he said.
Anderson said right now, they are collecting photos of young men and boys reading the books. They are selling the suspenders and bow tie Carson wears in the book because Anderson said readers have said, "Mom, I want to look like Carson."
"We don't have enough books that show Black boys on the pages. We want young Black men to be inspired to be like Carson," he said.
Anderson said his overall goal is to inspire and encourage young men. "I want to help them discover the leader within them," he said. "Within us exists a person we don't know until someone helps us discover them, we'll never know."
For more information, visit iamagentleman.com, or call www.iamagentleman.org. To register for Polka Dot Socks program, visit https://bit.ly/3amiJiM. Series One of "Carson Cares" is on sale for $40 at www.myfriendcarson.com.