Mother Daughter Duo Launch New Hair Tool: THEBRAIDREALEASER
1/22/2020, noon | Updated on 1/22/2020, noon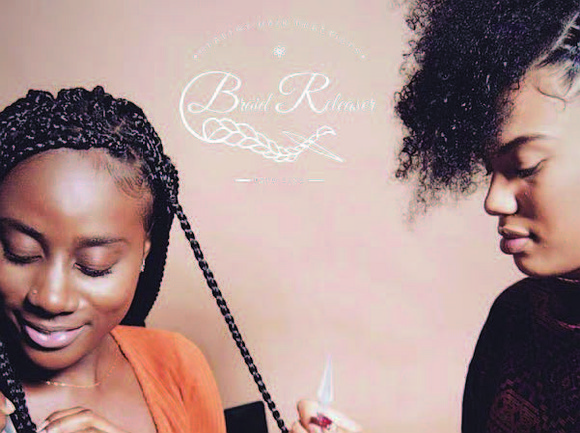 Mother Daughter Duo Launch New Hair Tool: THEBRAIDREALEASER
Angela Green created THEBRAIDRELEASER in 1992 as a pain free way to unbraid her daughter's tresses, while never making the ergonomic tool public.
Now, as Co-Founder & CEO, her youngest daughter Saraa Green is bringing this family secret weapon to homes everywhere.
As recently mentioned on ESSENCE.com, "In January, Saraa received her MBA, and decided to continue to develop the product after she used it for a required business proposal for school."
Green is now proudly spearheading this project bringing it to market in Spring 2020. According to a press release, the mini spear shaped curved tool is built for comfort, with an end for mini braids and the other for thicker braids. THE BRAIDREALESER can be used to unbraid hair extensions or natural hair.
Starting on January 26th via Kickstarter, The BRAIDRELEASER will welcome crowdfunders and an invite only hackathon event will take place in New York City on January 26th & 27th.
For more information, follow @saraa_green_ and @thebraidreleaser on Instagram.
For crowndfunding updates visit thebraidsreleaser.com