EdTech Studio, Wonder Media, Produces Emergency Preparedness Animation Series
1/22/2020, noon | Updated on 1/22/2020, noon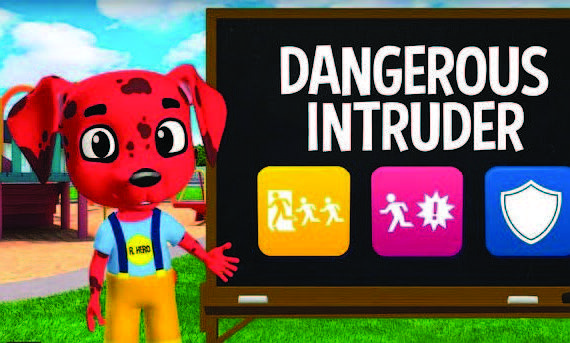 EdTech Studio, Wonder Media, Produces Emergency Preparedness Animation Series
The EdTech animation studio founded by Terry Thoren, the former CEO of the company that incubated Rugrats and Th e Simpsons, has rolled out yet another mission-driven series using animated stories to engage children.
The series is titled "Rocket Rules;" and was developed with the Hero In
You Foundation to teach emergency preparedness and safety awareness to
children ages 3-9.
Based on research which shows that children will mimic the behaviors of an animated character before they listen to an adult, the series features Rocket the Safety Spokesdog who delivers tough subjects in a kid- friendly way.
Wonder Media produced the concept and series for The Hero in You Foundation and they have teamed up with fire departments, law enforcement agencies, school districts, afterschool programs, community centers, museums and libraries to distribute the safety resources.
One of the videos is hosted by Los Angeles Dodger and NLCS MVP Justin Turner who also appears in TV public service announcements. The program has been endorsed by the Federal Emergency Management Agency's former director, James Lee Witt.
Aligned with the National Health Education Standards for K-5th graders, Rocket Rules teaches safety awareness with topics that range from natural disasters such as fires, floods, hurricanes and earthquakes to man made tragedies such as a dangerous intruder on a school campus.
The series includes 23 lessons in Spanish and English based on Rocket's 5 Rules of Safety: Be Prepared, Stay Calm, Follow the Plan, Stay in Your Safe Zone and Call for Help. Th e program includes a series of workbooks and a state-of-the-art ability for an animated Rocket the Safety Dog to make personal and customized live appearances into school assemblies via Skype.
"The Rocket Rules deliver emergency preparedness safety skills in a fun, memorable, and age appropriate way, to children 3 to 9 years old. We want to give children the ability to make life-saving decisions in a split-second," said Terry Thoren, CEO of Wonder Media.