Create your business and financial plans
2/19/2020, noon | Updated on 2/19/2020, noon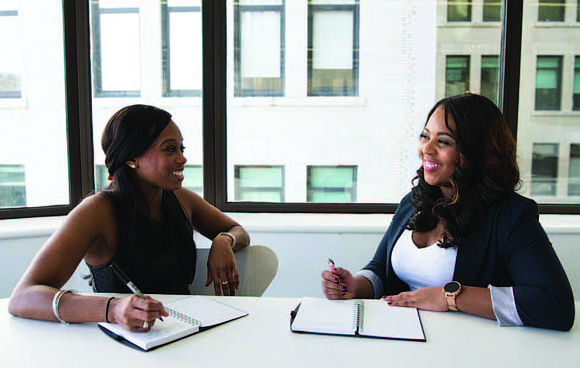 Create your business and financial plans
Starting a business can be exciting, but that excitement may be overshadowed by anxiety if you start this new adventure without detailed research and plans to guide you along the way.
In addition to guidance, a business and financial plan can help to attract investors and open up more options for funding your idea.
After you've determined that you have a viable business idea and your market research has given you enough insights, it's important to apply this information to your business planning — especially as it relates to money.
Create your business
and marketing plan
Using the results of your market research, you can outline:
l Details for your service or product: This means a description of what it is and what the market is for it.
l Branding: This is the personality and messaging behind your business. Maybe you want the public to see your business as innovative and cutting-edge or maybe your business is more about establishing a trusting relationship with customers.
l Market trends: These are the challenges facing your potential industry, what's most popular with your competition, and how you plan to address those factors.
l Objectives: What is your top priority in each aspect of your business, including funding, marketing and day-to-day operations?
l Strategies: How do you plan to accomplish everything? Remember to be very detailed.
By incorporating the results of your market research into the overall vision of your business, you can better align your marketing efforts to drive sales and give yourself a competitive edge.
For instance, if your target market is everyday families with toddlers, you'll have to create a marketing plan to reach them in places they'll be. This could mean physically locating to where they are, like down the street from a school or park, or paying for ads on websites they use most.
Another example could be dealing with your competition. If you plan to compete based on price, you'll need to see how price cuts might impact your income. There's no use making sales while losing money, since your business likely won't be able to survive it.
Your business plan may also be useful when you reach the stage of hiring staff. You will want to hire people that fit the personality of your business and whose values align with it. Referring to your plan can help guide you in that process.
Understand the financials
Next, analyze what it'll take to start, grow, and manage your company. A great source for business finance insights is the Hands on Banking® website. Fundamentally, you should know:
l Startup costs: How much you'll need to pay to get your idea going. Free resources like the S. Small Business Administration (SBA) can help you calculate these costs. You should also consider speaking with current professionals in your industry, such as vendors, suppliers, and industry groups.
l Break-even point: When your business brings in just enough money to cover expenses. If you need help figuring that out, The Balance offers a good rundown. Setting up a consultation with an accountant to help you estimate costs could also be helpful in the long run.