Vaseline® Launches 'Equitable Skincare for All' in Partnership with Regina King
12/2/2020, noon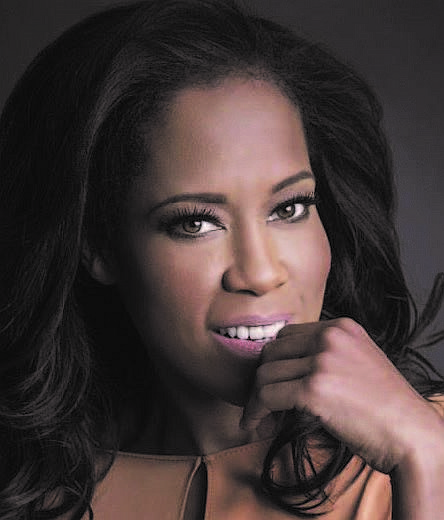 Vaseline® Launches 'Equitable Skincare for All' in Partnership with Regina King

     For the last 150 years, Vaseline® has been committed to helping heal skin everywhere, but this goal can't be achieved if part of the Vaseline® community doesn't have access to equal care due to systemic racism.
     Healthcare inequities continue to negatively impact Black and Latinx communities which can lead to worse health outcomes – and this includes skin health and access to dermatological care.
     That's why Vaseline® is championing change for true equity in skincare for Black and Brown skin, and partnered with award-winning actress and advocate for people of color, Regina King as part of the new Vaseline campaign, Equitable Skincare for All.
     Born out of The Vaseline® Healing Project, an aid effort in partnership with nonprofit Direct Relief, Vaseline's Equitable Skincare for All commitment focuses on the advancement of training, providing resources and education to better equip dermatologists and medical practitioners to accurately treat, diagnose and care for skin of color. Skin health for Black and Latinx communities continues to be underserved and without access to proper care comes the likelihood of misdiagnosis or no diagnosis leaving them at risk for long-term consequences.
     This is in part the case as nearly half of dermatologists say they were not adequately trained to treat skin of color. Representation is also an issue in dermatological care with only 3% of practicing dermatologists identified as Black and 4.2% identified as Latinx, according to https://www.ncbi.nlm.nih.gov/pmc/articles/PMC3742002/
     "I love being a Black American woman. Using my platform to celebrate who I am affords me the opportunity to remind people who look past the dissimilitude, that the inequities experienced by Black people still exist. Black and Brown people have been at a disadvantage for far too long. The lack of access to healthcare resources is still a huge concern," said, Regina King Vaseline brand ambassador and creative director. "It's important to shed a light on the inequalities that exist and be part of the solution alongside a brand that does as well."
     Vaseline® is dedicated to creating change to heal the skin of those who don't currently receive quality and impartial care by focusing on three important areas: education for skincare professionals, resources for the community, and providing access to care.
Education for Skincare Professionals
     In partnership with Medscape, the leading online global destination for physicians and healthcare professionals (HCPs) worldwide, Vaseline® has sponsored the development of a program to equip dermatologists and medical practitioners to better treat, diagnose and care for skin of color. These learning modules will cover treatment for common skin conditions such as acne and scaring, seborrheic dermatitis and atopic dermatitis specific to skin of color.
Resources for the Community
     To further meet the skin health needs for people of color with trusted resources and education, Vaseline® has partnered with HUED, a first-of-its-kind healthcare technology startup and website that connects patients with medical professionals that specifically understand their cultural, physical, and mental health needs.                Through this partnership, Vaseline® co-created a search tool specifically focused on helping people identify and connect with dermatologists of color and those experienced in treating skin of color.
     "HUED is on a mission to bridge the gap between dermatology and people of color," said HUED Founder and CEO Kimberly Wilson. "Vaseline is equally as passionate about providing people of color with the resources needed to care for their skin, so we couldn't have asked for a better partner to launch this invaluable tool."
     The online platform will also offer educational resources that provide expert recommendations on how to treat and monitor skin at home, understanding when to seek a dermatologist for proper care and how to best prepare for an appointment with the right questions and what to expect.
Providing Access to Care
     Vaseline continues providing access to care with Direct Relief, which has been an ongoing partnership for the past 5 years through The Vaseline® Healing Project. This partnership helps to support a network of nonprofit health centers and clinics that provide affordable, comprehensive, and culturally competent services to those who need it most.
     Through this work, The Vaseline® Healing Project strives to help heal the skin of millions of people by providing dermatological care, Vaseline® Jelly and medical supplies, sponsoring dermatologists to go on medical missions to treat patients in resource-poor communities who lack access to medical interventions, and deploying trainings for community health workers to expand knowledge for medically underserved communities to correctly diagnose and treat skin conditions, including those on dark skin tones.
     For additional information on how Vaseline® is working towards equity in skincare visit Vaseline.com, visit Huedco.com/Vaseline to find medical resources and book an appointment with a dermatologist near you.