CEO EMPOWERS MOTHERS TO BE HUSTLE MOMMIES
8/26/2020, noon | Updated on 8/26/2020, noon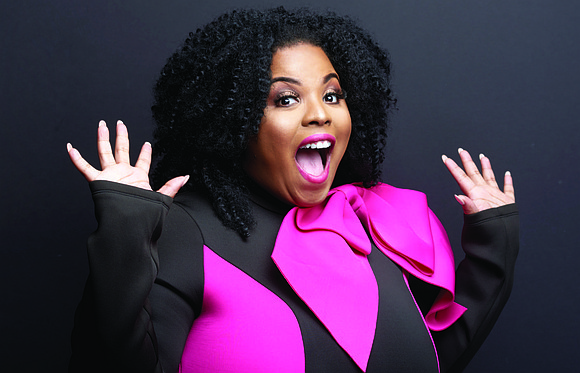 CEO empowers mothers to be Hustle Mommies
BY TIA CAROL JONES
Ariel DeNey Rainey is the founder and CEO of Hustle Mommies, an organization that is focused on empowering single mothers and helping them to become leaders in their homes and in their communities.
With Rainey at the helm, the Hustle Mommies organization has received proclamations from elected officials in New York City, Compton, Calif., and has been featured by the Obama Foundation.
Rainey grew up in Englewood and in the church. She was accepted to 11 colleges when she learned she was pregnant with her son and kept him.
She said a lot of socioeconomic factors come into play when you look at single mothers in the Black community.
"Hustle Mommies was something God gave me because I was living that. I grew up in a household with a hustle mommy, my mom was a single mother of three kids, my grandmother was her support system. My aunt was a hustle mommy," she said. "Hustle Mommies was something God gave me to restore urban families, with an emphasis on Black families, bringing back those village values."
Rainey said the focus is on emotional wellness and effective parenting by focusing on urban education so that parents can be more involved in their children's learning capabilities, as well as with their careers and entrepreneurial development.
"We want the moms to be healthy – mentally, emotionally and spiritually. We want them to be active in their kids' lives and make some money, because you know, kids cost," she said.
Rainey also started Mogul Kids to help Black kids get into entrepreneurship. The goal is for them to seek out and take advantage of entrepreneurial opportunities, such as social media branding opportunities. She said it will be launched next year, with a summer camp.
Rainey said one of her favorite movies is "Claudine" with Diahann Carroll. She called it a 'hustle mommy classic,' in the way that Carroll's character takes care of her six children, while living on welfare, and also finds love.
"I look at Hustle Mommies as a way to create the whole healthy mom, in order to have these environments for their kids and get some money," she said. "A lot of people in our community have been conditioned to settle and not fight for more."
Rainey, who fondly talked about her grandmother and the impact she had in the community, said the organization has been breaking down a lot of learned behaviors and trauma and taking back the community.
She said her grandmother was the "blueprint of a hustle mommy," adding her grandmother's gift and purpose was to give kids the love of God. The aim of Hustle Mommies, she continued, is to bring the energy and spirit of grandparents back who were about the community, kids and the family.
"Putting us together and getting our households in order individually through the mom becoming empowered is what's going to be the main ticket," Rainey said.
She added mental wellness and the health of the moms are a main focus of the organization.
Rainey started Hustle Mommies in 2012 with empowerment events while she was living in Los Angeles. After that, she started to see gun violence happening. She was looking at ways to get involved with community activists in Chicago.
This year, Hustle Mommies partnered with Austin Peoples Action Center to help bury children who were killed in shootings. She said the work that they're doing now involves relieving moms of trauma and helping them to get past their fear which is based on their environment.
Rainey said people who inspire her are her grandmother, actress Taraji P. Henson, Dominique Jordan Turner, chief executive officer of Chicago Scholars and Diane Latiker, founder of Kids Off the Block, a community-based organization in Roseland.
She also noted Cynthia Williams of Austin Peoples Action Center, is someone who constantly serves the community. Hustle Mommies and Austin Peoples Action Center has partnered to help 800 mothers by providing resources. She said she likes being around people who are "doing it for real," who are really "authentic" and who are "using these dollars to make a difference." The work Hustle Mommies is doing is important, she said, especially now. "The work that we're doing is very important because our moms need a voice and we need a seat at the table."