New GMDB800 Step Tracker For Women
4/22/2020, noon | Updated on 4/22/2020, noon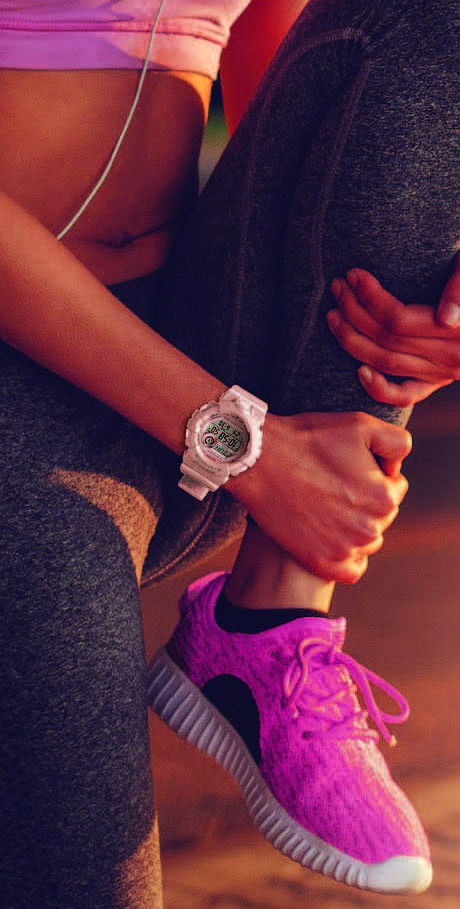 New GMDB800 Step Tracker For Women
Casio G-SHOCK recently announced a new digital step-tracker to the Summer line-up of sport resistant watches for the active on-the-go woman. The GMDB800 series are available in two summer nuance color schemes inspired by sportwear and shoes.
The new introductions, are a more compact version of the G-SHOCK men's line-up. The most distinguishable feature of these fitness-oriented models is the downsized case offering an improved wrist-fit making it functionable for those with smaller wrists.
In addition to shock resistance and 200-meter water resistance, the timepiece features smartphone connectivity via Bluetooth® and links with the G-SHOCK Connected App to provide access to an array of functions that support regular workouts. Daily health and fitness functions include a 3-axis accelerometer that keeps track of step counts, an interval timer that allows users to create up to 20 combinations of five timers each, memory for up to 200 lap records, and more.
The GMDB800-1A and GMDB800-4A will retail for $99, and will be available for purchase at the end of April at gshock.com, G-SHOCK Soho Store, and select G-SHOCK retailers including Macy's.