South Suburban Village Considers Hiring New Police Officers
9/4/2019, noon | Updated on 9/4/2019, noon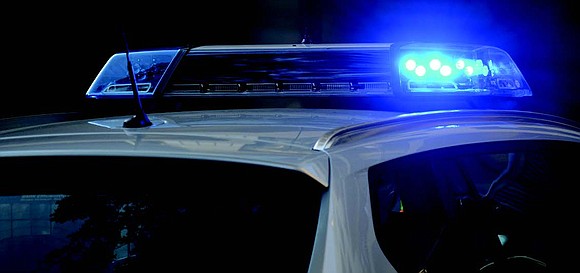 South Suburban Village Considers Hiring New Police Officers
BY KATHERINE NEWMAN
The Village of Dolton Board of Trustees recently held a special meeting to discuss whether or not to hire more police officers for the village. This has been an ongoing discussion for quite some time and the Board of Trustees recently approved the hiring of five polices officers but with a recent uptick in violent crime, the mayor is asking for more.
During the special meeting the Village of Dolton Mayor, Riley Rogers, asked the Board of Trustees to consider hiring 20 police officers instead of the five they had formerly approved.
"I'm requesting this board to consider hiring 20 more police officers. We've had a large number of police officers retire and they have not been replaced and the board has given us the authority to hire five full-time police officers but that hasn't taken place yet," said Rogers. "I'm asking this board to consider the crisis that we're in and to give the approval to hire at least 20 police officers."
With regards to funding for the 20 new police officers, Rogers said that he has reached out to Congresswoman Robin Kelly who directed him to the Department of Justice and he plans to begin the process of applying for emergency funding to support the immediate hiring of 20 full-time officers. He also said that he has reached out to the Cook County Sheriff and the Illinois State Police to assist with patrolling the community in the meantime.
"I believe some of this is overflow from the city of Chicago and we also have some gang activity that's been happening on the west side of the Village and we are addressing that. I've asked for assistance from the Cook County Sheriffs and I've reached out to the State Police and they are now assisting and patrolling in the village. We have these other agencies that are assisting with the shortage of manpower that we have by patrolling and we are trying to get ahead of this crime situation," said Rogers.
Since 2016, the Village of Dolton Police Department has lost a total of 15 officers due to retirement, termination, resignation, or disability, according to Interim Police Chief Ernest Mobley.
During the meeting, Mobley said that they have been diligently working to hire the five new officers that the Board had already approved but so far, they had only hired three, two of which are already in training and the third is set to begin training very soon. He said that he would like to see at least 15 full-time officers hired.
"We are asking for 15 officers. These officers will be utilized in specialized units as well as patrol," said Mobley. "It is my goal to not have any more homicides. I think that the manpower we have had, with the officers that go out and put their life on the line every day, has done an exceptional job."