Community Development Firm Launches South Side Revitalization Effort
6/5/2019, noon | Updated on 6/5/2019, noon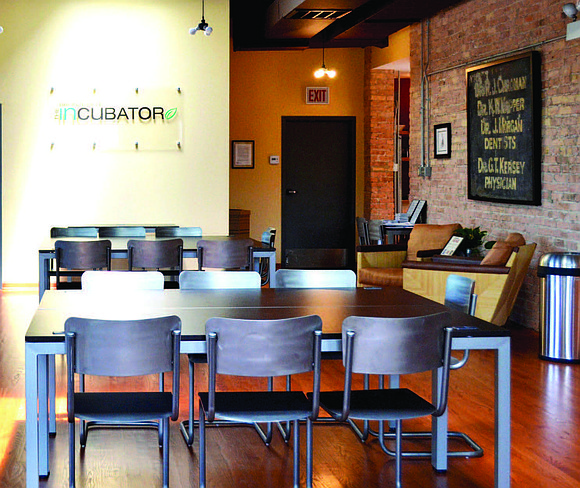 Community Development Firm Launches South Side Revitalization Effort
BY KATHERINE NEWMAN
A south side community development firm, Urban Juncture, recently led the launch of Build Bronzeville which is a collaborative effort that was created to uplift the historic Bronzeville neighborhood and empower local entrepreneurs to pursue their business ventures in the neighborhood.
Build Bronzeville is a community-based effort aiming to strengthen Bronzeville in a multitude of ways through entrepreneurship, culinary enterprises, artistic performance, historic destinations, and neighborhood beautification, according to information provided by Build Bronzeville.
"Through five initiatives, our founder and president, Bernard Lloyd, has launched this Build Bronzeville effort to encapsulate all the elements that are necessary to have long-lasting and successful neighborhoods. Build Bronzeville is that over-arching mission to revitalize and create longevity in the Bronzeville community," said Rachel Gadson, managing director of the Bronzeville Incubator.
Included in the Build Bronzeville effort are The Bronzeville Incubator, Bronzeville Cookin', Boxville, The Forum, and neighborhood beautification and engagement. With the collaboration of these five initiatives, Build Bronzeville will blend entrepreneurship, food and the arts, historic preservation, and neighborhood beautification to connect the community and make a positive economic impact.
"The Bronzeville Incubator is the hub of sorts to all of these initiatives that were birthed through the Build Bronzeville effort," said Gadson. "It's a place for people to push their efforts forward and to get the resources and the tools that they need to build their own enterprises and build upon their own unique concepts and ideas and it kind of is the heart of all the initiatives under the Build Bronzeville belt."
The Bronzeville Incubator is one of the very few co-working spaces on the south side of Chicago and also serves as an event space just a few steps away from the 51st Street CTA Green Line Station. The Bronzeville Incubator offers shared office space for those who are looking for a community space to do their work or host a meeting. It's also for small business owners, entrepreneurs, and freelancers who need a space to meet with clients and partners.
"It's intentional space for black and brown people, and really all people, to come and get the necessary tools required to build businesses in our own communities. There are very few co-working spaces on the south side, there are about nine in comparison to the hundreds that are located downtown and north of downtown. We just want to provide space for people in our community to do the same things that people around the city are able to do," said Gadson.
Urban Juncture is led by a Bronzeville resident, Bernard Lloyd, and is at the helm of the Build Bronzeville effort. Urban Juncture is known for using its development projects to stabilize communities and improve the well-being of residents.
During the recent launch event, attendees were able to hear from Lloyd and other members of the Build Bronzeville effort as well as tour the Bronzeville Incubator.
To learn more about Build Bronzeville visit www.buildbronzeville.com.