YOUNG NON-PROFIT FOUNDER HOSTS ANNUAL BACK TO SCHOOL BASH IN SOUTH SUBURBS
7/24/2019, noon | Updated on 7/24/2019, noon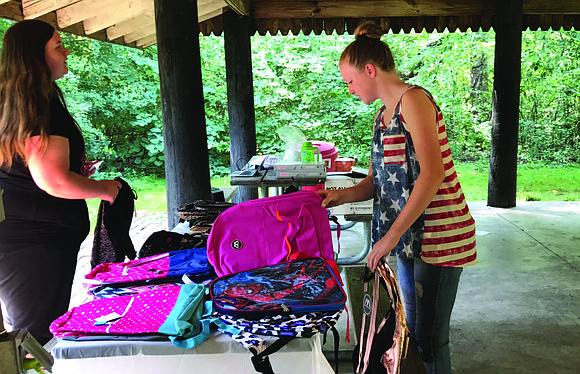 Young Non-Profit Founder Hosts Annual Back To School Bash In South Suburbs
BY KATHERINE NEWMAN
You Matter 2 Inc., a local nonprofit serving south suburban youth, will soon be hosting its 4th annual Back To School Bash on July 27 from 10 a.m. to 2 p.m. at the Izaak Walton Preserve, 1100 W. Ridge Rd., in Homewood. During the event, free school supplies will be given away and there will be food and games for families to enjoy.
You Matter 2 Inc. was founded by Destiny Watson, a Homewood Flossmoor High School graduate, when she was just 16 years old. The mission of the organization is to inspire and empower youth to be world changers and the organization works with 7th to 12th grade students who are interested in changing the world.
"You Matter 2 Inc. is a nonprofit organization that works with 7th through 12th grade students in the south suburban area of Chicago," said Watson. "We work with these youth to get them involved in community service, learning about local and global issues, as well as allowing them to plan volunteer events for the community and educate the community."
The Back to School Bash is one of several community events that You Matter 2 Inc. hosts every year and it is open for kindergarten through 12th grade students. No need-based requirement has to be met to receive supplies and the organization is hoping to reach students throughout the entire south suburban area, according to Watson.
Having graduated from Homewood Flossmoor High School, Watson realized that even though many suburban communities are seen as being well off, there are still a significant amount of people who struggle with meeting some of their basic needs.
"I graduated from Homewood Flossmoor and I've been in the district pretty much my whole life and I think there is a stereotype around suburban areas often being seen as being super wealthy," said Watson. "I think we tend to forget the people that may not be as wealthy as the person next door and school supplies can be very expensive, especially for people who have multiple kids. We just want to do anything that we can to relieve the stress on families in our community."
The organization is still accepting donations of school supplies which can be dropped off at the Flossmoor Community Church, 2218 Hutchison Rd., until July 26. The organization is also accepting monetary donations.
Aside from the upcoming Back To School Bash, You Matter 2 Inc. is always accepting new student members who want to become world changers.
To learn more about the organization, upcoming events, or to enroll a student in the You Matter 2 Inc. program visit www.youmatter2.org.